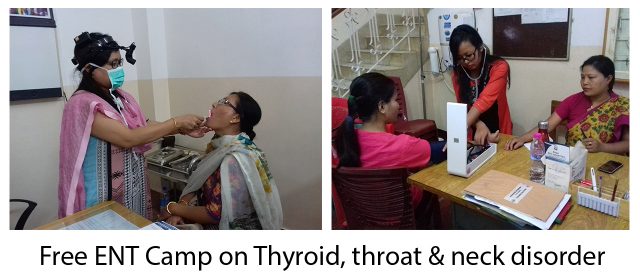 Sanakeithel, Lamphel: A Free ENT OPD consultation camp for "Thyroid, throat & neck disorder" was organized at Shija ENT Hospital, Sanakeithel, Lamphel today.Altogether, 67 nos. of patients avail free OPD consultation during the camp related to thyroid, throat & neck problems.Dr. Supriya Chingtham, Dr.Dhaneshwor Naorem and Dr. Niteshore Moirangthem, Consultant ENT Surgeons attended the patients during the camp. Awareness booklets were also distributed during the camp to the patients.
L. Premjit Singh
Deputy Manager – Business Development
Shija Hospitals and Research Institute
HealthCity, Langol, Imphal West – 795004.