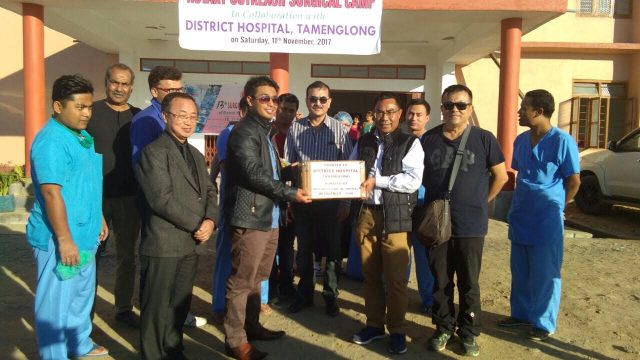 24th free surgical outreach camp at Tamenglong and different hill stations conducted at District hospital, Tamenglong.
Camp was organized by Rotary club of Imphal in collaboration with JNIMS and District Hospital, Tamenglong.
Total nos of 45 team members from Imphal including doctors, nurses, paramedical staffs and members from rotary club Imphal. Surgical outreach camp lead by Rotarian Dr.N.jitendra hod surgery JNIMS followed by Dr. Ng. Indrakumar hod (Obs and Gynecologist, JNIMS), Dr. Thoibahenba associate (Prof. Anesthesiology, JNIMS), Dr. Robindro (Associate Prof. Surgery, JNIMS).
Medicines are sponsored by Rotary club of Imphal handed over to Dr. Chambo CMo, Tamenglong and IAS Armstrong Pamei Deputy commissioner,Tamenglong.