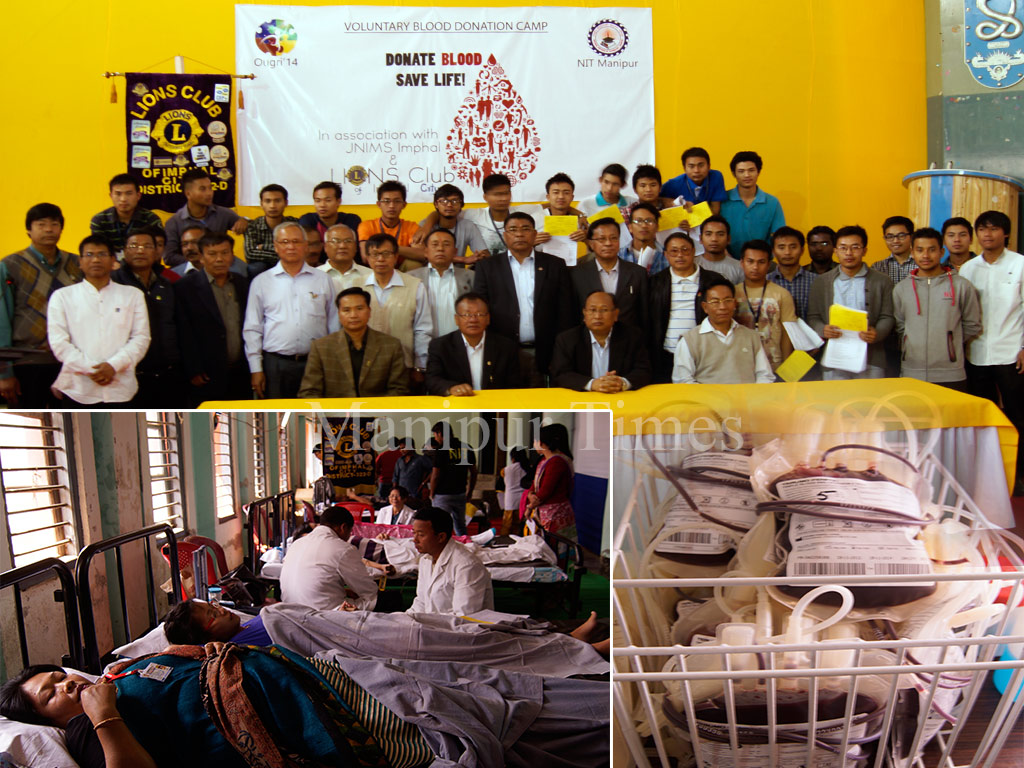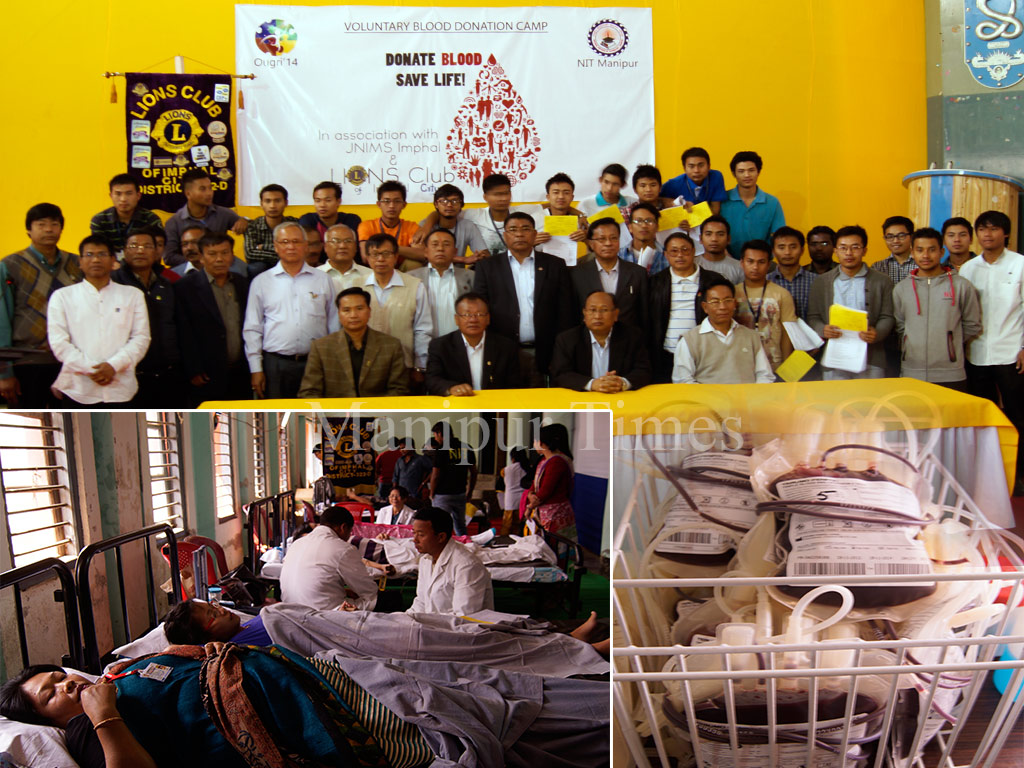 Altogether 93 students including teachers and staffs of National Institute of Technology Manipur donated blood as a part of Ougri 2014 scheduled to be held from 21st to 24 March at NIT Campus Takyel.  It is the second Ougri fest in campus from last year for Manipur says convener of the fest. The Director of NIT Manipur along with officials of JNIMS and Lions club of Imphal city were present during the blood voluntary blood donation camp. Many students from other state who are in the institute also donated blood. An educative session on blood donations its usefulness and gap between consecutive donations was also delivered by experts at the auditorium where the camp was conducted.
Dr N. Vidyapati Librarian of NIT who also donated a unit of blood expressed that she felt happy to be part of the blood donation her students are organizing. It is the stepping stone towards a successful Ougri.
Mention may also be made that altogether there are 350 students studying in NIT Manipur at present. 93 blood units is a grand contribution from an esteemed institute and Ougri 2014 is rolling out with high spirit.
{gallery}MT-Photo-News/2014/20140312-Ougri/Blood-Donation{/gallery}