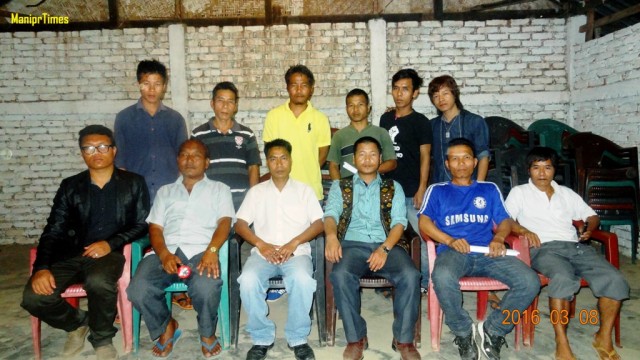 The Thadou Students' Association, General Headquarters (TSA-GHQ) had re-installed the newly elected leaders of TSA Phaitol Block on Tuesday, the 8th March, 2016 at Phaitol Community Hall, Near Jiribam, Manipur.
The oath-taking ceremony of the newly elected leaders was administered by Shri James Haokip, Secretary-General, TSA-GHQ on behalf of Shri TonglenLhouvum, Speaker, TSA-GHQ.
Leaders of the newly elected office bearers are – Shri SeilenSitlhou as President, Shri PaojohnSingson as Vice-President, Shri Haokhosiem as General Secretary, Shri BoiyaSingson as Joint Secretary, Shri Sangboi as Games & Sports Secretary, Shri Lamgousang as Education & Statistics Secretary, Shri Seiboi Guite as Information & Publicity Secretary, Shri Lamkhongam as Social & Culture Secretary, Miss Mercy as Finance Secretary and Miss Betsy Haokip as Treasurer. The newly elected leaders were blessed by Evan. Thangjakap, Salvation Army.
TSA Phaitol Block embraces the jurisdiction of 10-Phaitol ADC assembly constituency, Tamenglong and the entire areas of Jiribam as well.
The re-installation ceremony was attended by Shri Pm ThangaSingson, Chief of Phaitol Village and Shri Michael Lamjathang Haokip, Founding President, TSA-Bengaluru.
In the year 3rd October, 2009, TSA Phaitol Block was founded and then got defunct in the year 2012 due to hindrances causing unavoidable circumstances.