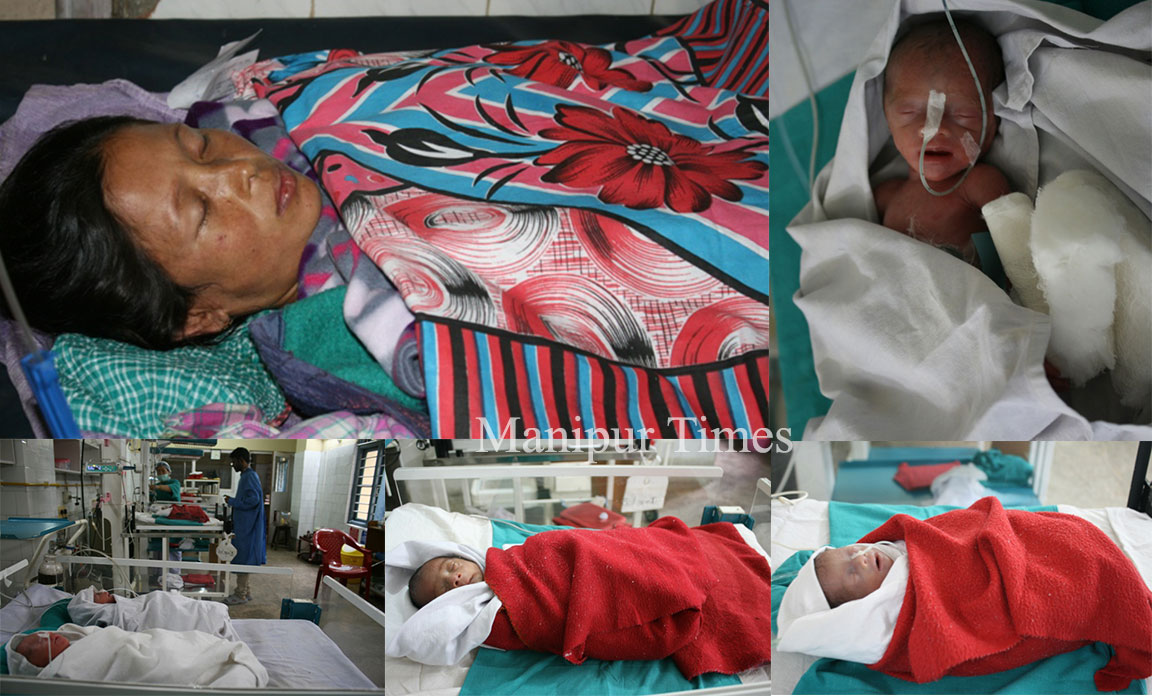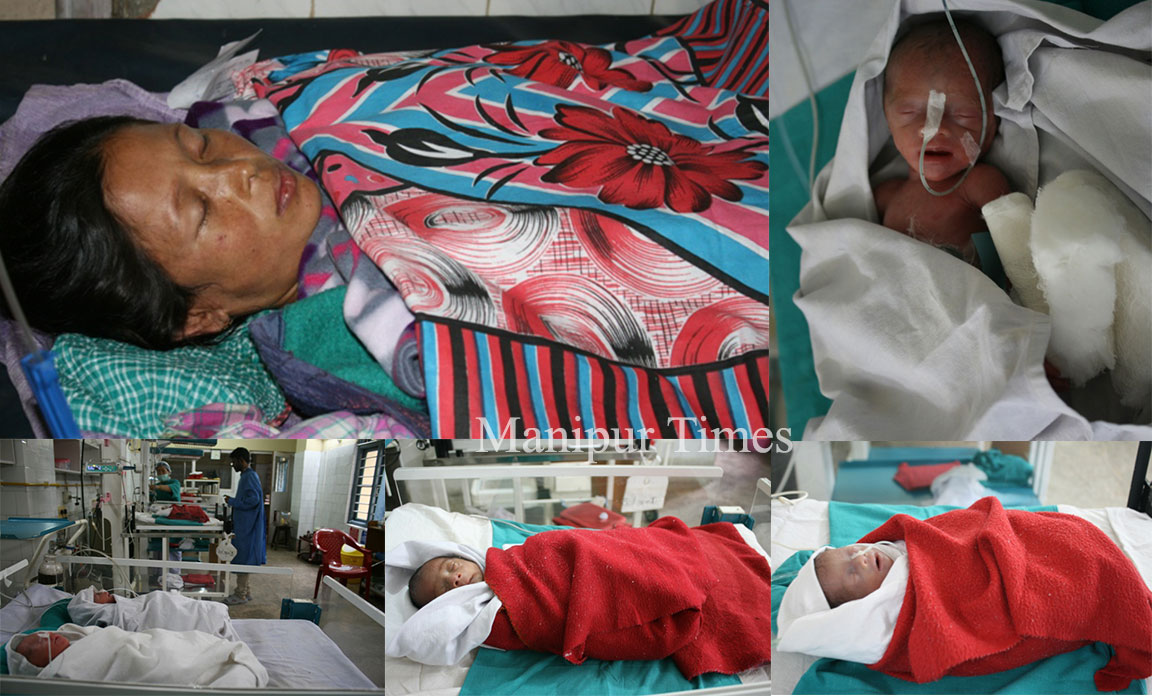 IMPHAL, September 22: In what could be termed as one of the astonishing incident, a 33 old woman from Manipur's Bishnupur District, for the first time, has given birth to five babies simultaneously at the state run Regional Institute of Medical sciences, RIMS, Imphal here.
Oinam Ongbi Geeta Devi  wife of Oinam Shanta Singh hailing from Thanga Shamushang village in Bishnupur District gave birth to the five babies simultaneously on Monday morning through caesarean operation.
Out of the five babies, four are female while one is male.  Although all the five babies are born alive, they are being given heating treatment in the Intensive care Unit of RIMS with the babies being delivered pre-matured and under critical condition. Mother of the five babies is out of critical condition.
Husband Oinam Shanta said that his wife had already given birth to four children, out of which two are male and two are female. However, the incident of his wife giving birth to five babies at a time has startled him.
Shanta is a fisherman who use to maintains his family with the meager income from fishing job at Loktak Lake.
When his wife got conceived, he consulted one Dr. Wanglemba. The Doctor once informed him about the possibility of his wife giving birth to three babies at a time and asked him to take Ultra sound report for further investigation.  However, being serious, his wife was hospitalized at RIMS last day ahead of the normal delivery schedule fixed by the Doctor gets matured, Shanta said.
His wife has delivered the babies two months ahead of the normal delivery months.
'I am happy to get the five babies, however, I am worried of the untoward incidence since the babies are born pre-matured', he added.