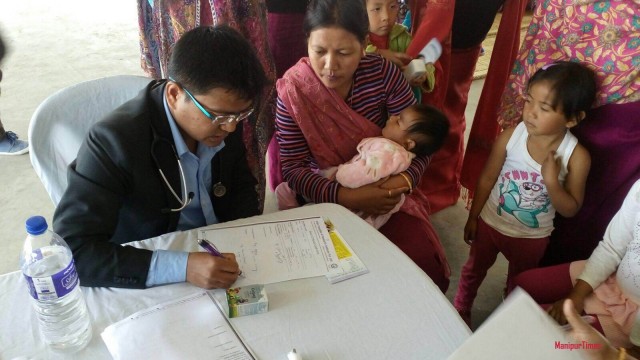 Moirang, 6th February, 2016: A one day Free Paediatrics Consultation Camp was held yesterday at Konjengbam Leikai Community Hall, Moirang. The camp was jointly organized by Young Development Organization (YDO), Moirang and
Department of Paediatrics and Neonatology, Shija Hospitals.
The team from Shija Hospitals was led by Dr. Khangembam Sachikumar, MD (Paediatrics), Consultant Paediatrician & Neonatologist. Altogether 73 children were registered for the camp. Apart from free paediatrics consultation, deworming tablets, Vitamin A supplements from Vitamin Angels and medicines were also distributed free of cost during the camp.