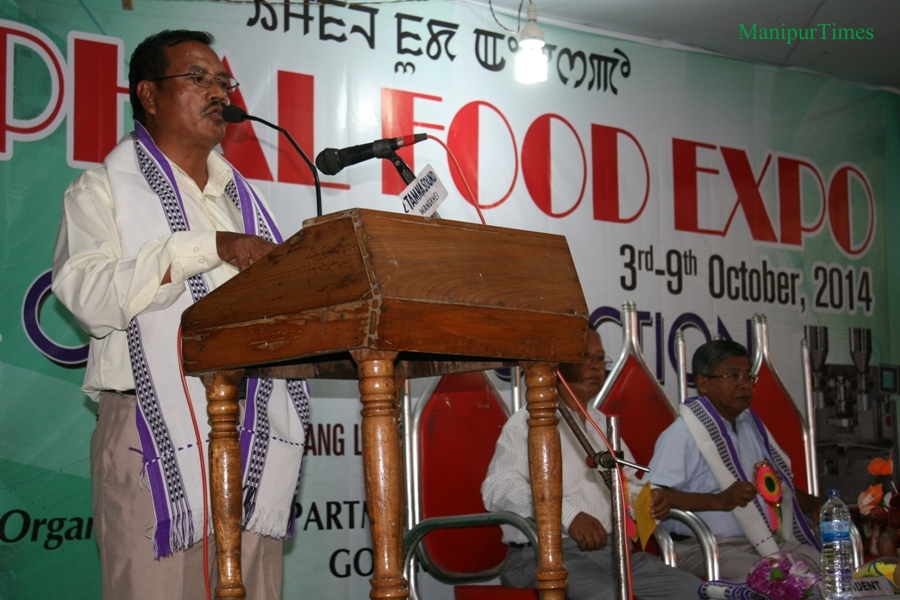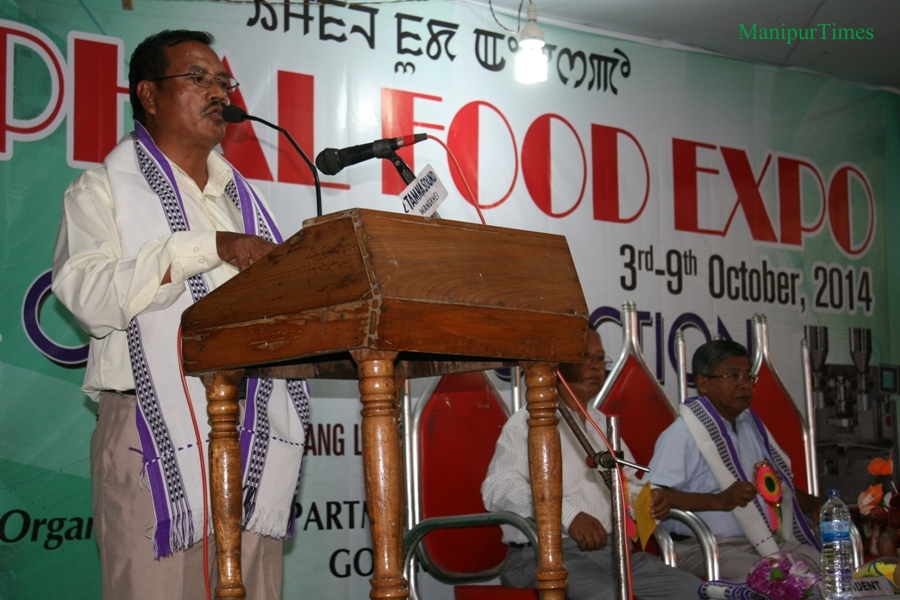 Promoting local entrepreneurs will generate more employment opportunities  in state
IMPHAL, October 9: The seven days long Imphal food expo organized by Commerce and Industries department, Government of Manipur concluded at at Iboyaima Shumang Lila Shanglen palace compound here.
With Dhiraj Yumnam, Retired Director Commerce and Industries as Chief Guest, the function was also attended by T Rajen Addl Director, Commerce and Industries as president and Wangkhemcha Shyamjai, president All Manipur working Journalist Union as guest of honour.
Speaking to the gathering, Retired Director Dhiraj Yumnam said that promoting and encouraging the entrepreneurs in food processing industries sector will help generating more employment opportunities in the state apart from contributing to enhancement of the state economy.
Many big outside companies approached the state government for setting up big food parks in the state. However, no big company is allowed to set up their food park considering the fact that these big companies are likely to monopolise the local market thereby affecting the budding local entrepreneurs in food industry sector, he said and added that the state can promote food processing industry with many technically qualified men are coming up.
AMWJU president Wangkhemcha Shyamjai said that local entrepreneurs are the torch bearers for bringing development in the state which is economically backward. Government needs to encourage the entrepreneurs with good financial incentives.
At least 44 food stalls took part during the seven days long food expo. Certificates and incentives were also given away to the participating stalls.