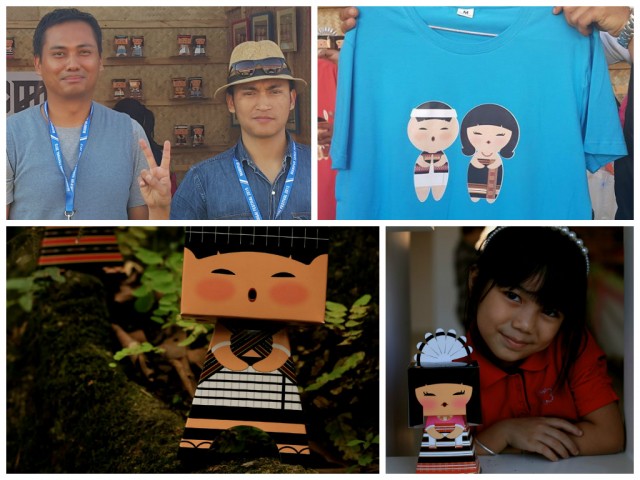 They are warming up everyone's hearts. They are cute, adorable and most importantly they represent the unique identities of the tribes of Manipur. Kok designs signature collection of dolls, bags, T-shirts and wall frames are a major draw for culture lovers attending the ongoing Sangai festival.
But there is more to Kok designs motive. In Manipur where about 40 ethnic groups inhabit, suspicion and communal tensions are usual.  When the founders of Kok designs; Kenny Ngairangbam (32 years old) and  Manimohon Yanglem (35 years old) met while working in an Advertising company in New Delhi, this issue was a major concern for them. So they decided to use design to "bridge the gap" among the ethnic groups here. Thus Kok designs was born with dolls as motifs. Each doll has similar facial appearance but adorn with different traditional dress and costumes representing each tribe. It was a very simple way of communicating the message that we all look the same but it is our tradition that has made us different. A buyer said that looking at the dolls made her understand and appreciate the unique costumes of the other tribes.
Kenny and Manimohan have taken 2 years of research and design to come out with the final product we see today. Their collection was a sell out in 2014 Sangai festival where it was launched. Even after the festival, people thronged Kok's office in Nagamapal asking for their products. But the duo took a sabbatical to refine their product and this year they have come up with a very tight product designed locally but manufactured in New Delhi.