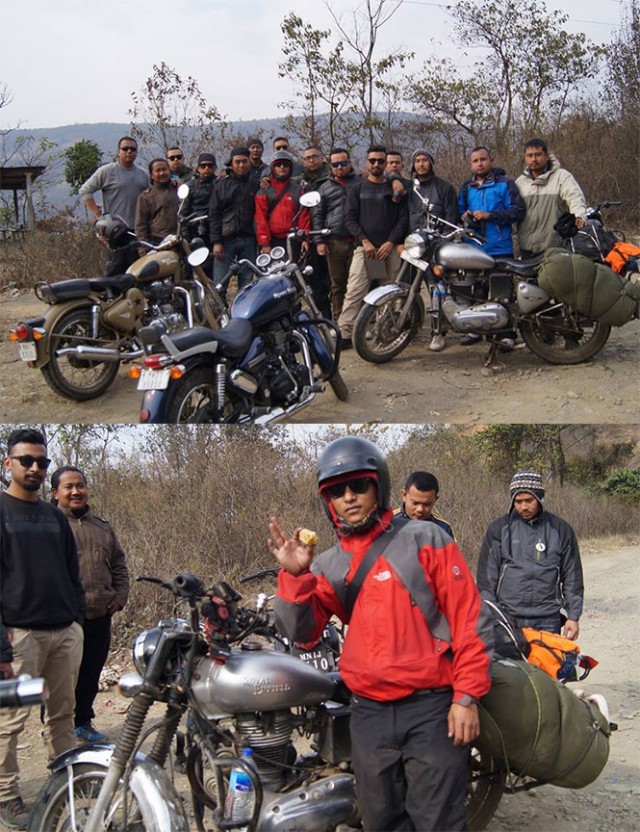 "Murfi is coming back let's give a reception ride. Where is he right now? Last night when I contacted he was staying at Dimapur ? Few hours back he had already started out and had crossed Kohima, it's time to hit the road", buzzed in the morning at the Royal Riders Club Langol where 10 motorcyclists with a pillion rider each gathered.
On 16th January, Murfi left for Chandigarh in his Royal Enfield representing Royal Riders Manipur at the 15th Riders Mania – Country's Bullet Riders Annual Meet where bullet riders from across the country gather at one place and celebrate for three continuous days sharing brotherhood.
An adventure loving Murfi had to drive at a speed of 5 kilometers per hour from Lucknow to Bareilly in the midnight to reach his next stop as the fog was thick. He crossed bad road, smooth road and his remark on the best road he travelled on his way back home was a highway at Darjeeling.
His route to Chandigarh is – Imphal to Nagaon (Assam) to Kuchbihar (West Bengal), to Darbhanga (Bihar) to Sitapur (UP) to Bareili (UP) to Delhi and through Amritsar road direct to the venue of Chandigarh.
Every year riders from Manipur is taking part in various riders meet and Riders Mania is one grand meet. Recently Manipur hosted the 6th North East Riders Meet where many enthusiastic riders gather and share their love for adventure and thrill moments. The rise of Bullet riders club has been effective as helping hands and guides are exchanged whenever a rider from a State travels to another State. As such the sense of brotherhood is groomed with the right zeal of thrill and togetherness.