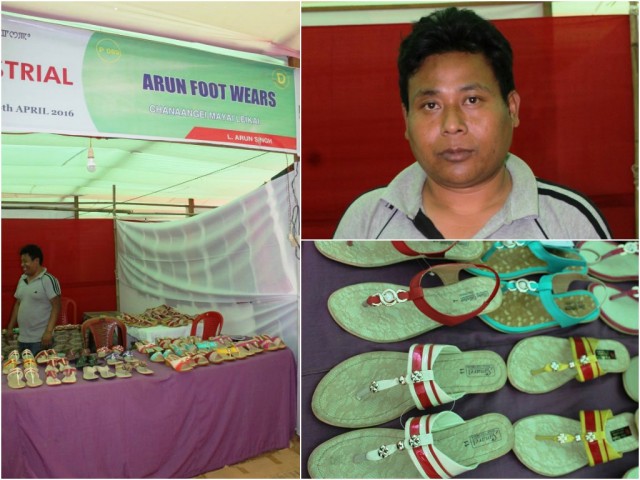 Arun Footwears is a registered firm founded in 1972 by Laisharam Chamba Singh.
Total number of employees is about 26.
Address: Chingangei Mayai Leikai
Business connections
Business contact person:  Laisharam Rocky Singh
Phone number: 9856289157
Email id: NA
Website: NA
Facebook page: NA
Webpage: https://manipurtimes.com/Arun-Footwears
Available Products:  Shoes, Sandals for Gents, Ladies and Kids
Products available at Business Address and selected shoes retail shops.
Product Images
Arun Footwears Product Images
These products are listed here under the theme of "Make in Manipur online campaign" initiated by Maniputimes