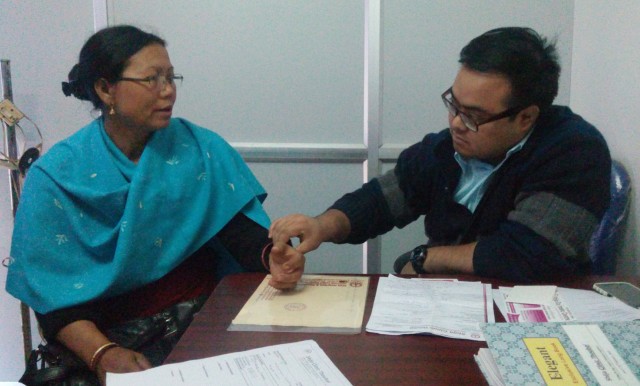 Kshetri Sanglen, Thoubal Achouba: Shija Cardiothoracic & Vascular Sciences Department
conducted a Free Cardiothoracic & Vascular Surgery Check-up Camp at Shija Clinic Thoubal on 5th
February, 2016. A team led by Dr. Sidartha Lukram, Consultant CTVS, Shija Hospitals who had done
MCh in Cardiothoracic & Vascular Surgery provided free consultation during the check-up. Detailed
examinations along with free ECG tests were carried out for 30 patients. The team also conducted free
check-up for patients having conditions of Varicose Veins. Risk-scoring for cardiovascular disease,
counseling and distribution of awareness leaflets at the end of examination were the major highlights
of the camp. The camp was held as a part of Shija Outreach Camp.