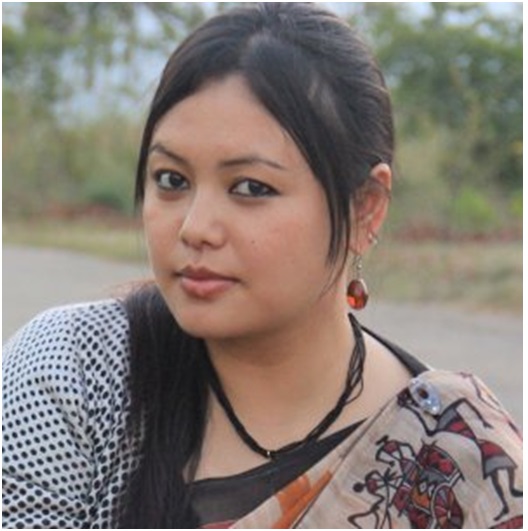 Award from World Pulse for utilizing technology to achieve high impact on community issues
Portland, Oregon, USA (June 21, 2016)- World Pulse, a social networking platform connecting women from 190 countries across the world with a vision to amplify women's voices to speed up change and improve the lives of millions around the world, today awards three global leaders, one of them from India, the Voices of Our Future(VOF).Global leader from India, Urmila Chanam, Sadaf Kashif from Pakistan and Carolyn Seaman from Nigeria received the award for utilizing technology to achieve high impact on community issues of menstrual hygiene, child marriage and girls empowerment. The award includes a cash prize of $1500 USD, full promotions on WorldPulse.com and via official World Pulse marketing and media channels to bring greater visibility to the issues these leaders have championed for.
Thirty powerful and awe-inspiring women leaders representing 21 countries were first selected to undertake a two month-long digital media and women empowerment program to compete and push their vision to the global arena for attention, action and change under the close mentorship, monitoring and assessment from World Pulse.The three winners were selected following a stringent procedure based on their vision, their ability to map resources, implementation, use of technology and extent of outreach.
Urmila Chanam, a social activist from Manipur represented India and positioned menstrual hygiene and the taboos and myths around periods as the biggest barrier to woman's health in this global platform.She chose to focus on raising awareness and resources for "Breaking the Silence," a campaign that has already won her awards like the UNFPA National Laadli Award in 2015 for the Best Social Media Campaign in India. The campaign is dedicated to using technology and social media to change public perspectives on menstruation. Chanam's newest proposed program for her campaign, entitled "Urban Partnerships for Rural Impact- Dignity for Periods," will run from June to November 2016. Adamant about the use of technology as a means of education and a tool to combat old schools of thought, Chanam says she is on a mission to end "the myths, taboos and stigma around menstruation. 23% of girls in India drop out of school when they get their first period. My campaign uses social media, on-the-ground outreach and community- and school-based trainings to spread accurate information on menstruation, its hygienic management and creation of a support system for girls and women."
Through this platform women leaders fromdifferent countries of Democratic Republic of Congo, Australia, Uganda, Cameroon, India, Pakistan, Philippines, Nigeria, Botswana, Belize, Nigeria, Zimbabwe, Kenya, USA, Bolivia, United Kingdom, Ghana, Mexico, Jamaica, Syria, Trinidad and Tobago, United Arabs Emirates brought into focus community issues that ranged from woman's right to own land, gender equality, raising awareness on sickle cell anemia and changing mindsets of people on its sufferers, child marriage and influencing decisions at the family level, rising violence against women and using films as tools to influence mass perspectives, digital empowerment of girls and women, poverty-conflict-disaster induced silence among women, giving them a voice and building resilience, career counseling and personality development, enabling women as primary beneficiaries with focus on widows, single mothers and their empowerment, economic strengthening of vulnerable African descendant and indigenous Belizeans, sustainable development of poor communities through women and youth empowerment, access to information to persons with disabilities, girl child education, marginalized and migrant women workers in war torn Kashmir in India to among many other problems around the world.
"Let's end the myths, taboos and stigma around menstruation. 23% of girls in India drop out of school when they enter puberty due to a lack of facilities for them to manage their period and only 12% use sanitary pads. My campaign uses social media, on-the-ground outreach, school and community based trainings to spread accurate information on menstruation, its hygienic management and creation of a support system for girls and women so that periods do not interrupt school, work and aspirations." – Urmila Chanam
About World Pulse:
World Pulse is a social networking platform connecting women worldwide for change. The network has over 25,000 members from 190 countries all on one mission: to create a world where all women thrive—one click, one comment, one connection at a time. On World Pulse, women exchange stories, make connections, and learn new digital skills that allow them to rise up and create faster change in their communities