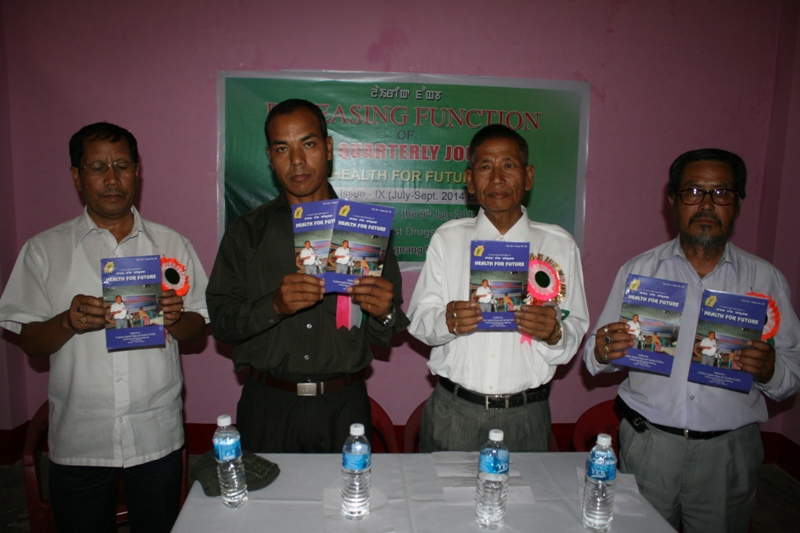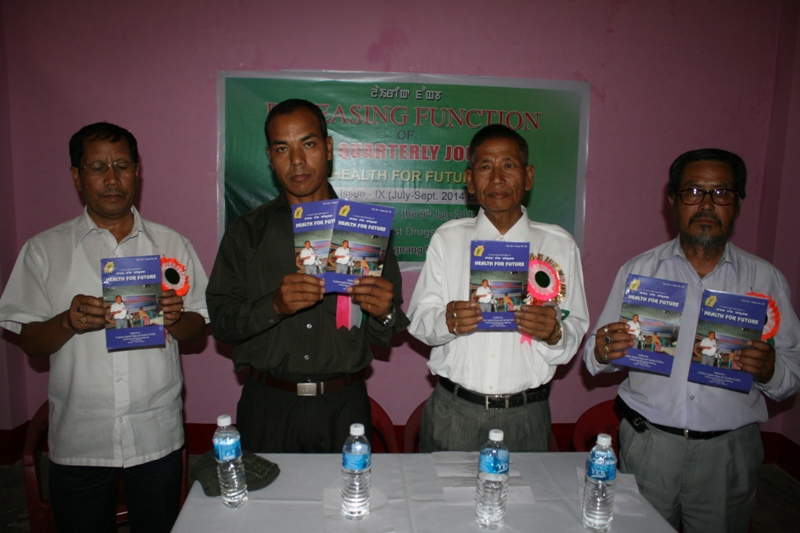 The Coalition Against Drugs & Alcohol, CADA released its quarterly journal "Health for Future" Volume 1 Issue IX at its head office at Pureiromba Khongang Makhong, Palace Gate.
With Ibungosana Ingthemcha, former SP of Narcotics control Bureau who is also Dr.Ambedkar National & International Awardee as chief guest, the book release function was attended by Ningthoujam Doren, President, CADA as President, Advocate Y. Priyokumar Vice President, All Manipur Bar Association, Advocate Yumnam Ratan, Acting Chairman, Human Rights Initiative as guest of honors respectively.
Speaking to the occasion, former SP of Narcotics control Bureau Ibungosana said that Manipuri society is in a regressive state with most of the Manipuri youths are abusing drugs. The drug menace looming the state need to be checked with a concerted effort.
While applauding the initiative of civil society organizations like CADA for their dedicated effort to curb the rampant abuse of drugs and consumption of Alcohol, he said that such effort requires massive support without which the campaign against drug would be fruitless.
The journal released on Wednesday include topics such as Drug menace in the Arm conflict, Impact of Tobacco, Substance use disorders health hazards and its social effect, Monsoon health Guide: Top disease common in the monsoon, Useful plant: Agar and many others.