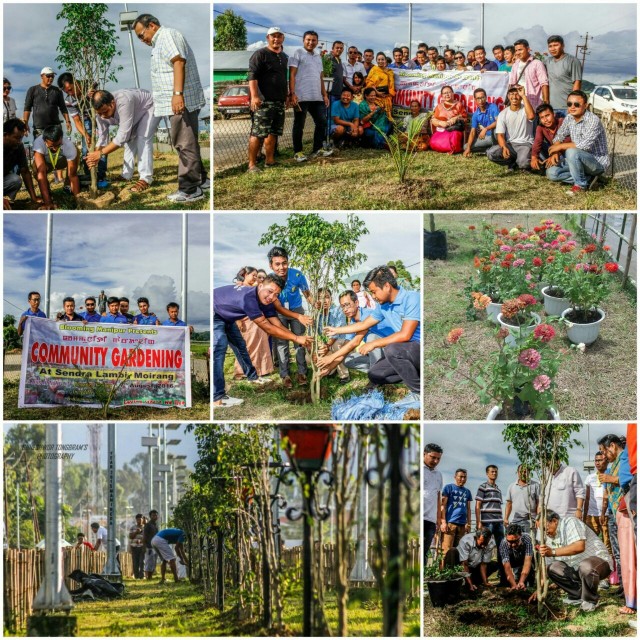 7th of August 2016, Incredible Moirang with Blooming Moirang and Blooming Manipur started an initiative called Community Gardening at Sendra Road Moirang with an objective to decorate the road median with natural beauty which will enhance cleanliness as well as the beauty attraction of the place. An aim to make aware the citizens towards protecting natural beauty and making streets neat and clean and to let them participate in community gardening.
The programme was participated by well known persons from different public organisations, individuals from government departments namely Kangla facebook group, Manipur Cycle Club and officers from Imphal Municipal Council including the inspirational Chingsubam Menaka and Nepram Gitkumar, chief town planner of government of Manipur. Senior Citizens of Moirang as well as Members of Moirang municipal council were aslo part of the programme.
Honorable MLA of Moirang, Mairembam Prithiviraj started the programme by planting tree and decorating the garden pots with different varieties of flowers like ficus, pencil pine and seasonal flowers. Team Incredible Moirang, as a local team took the responsibility of maintenance.
Regards
Team Incredible Moirang