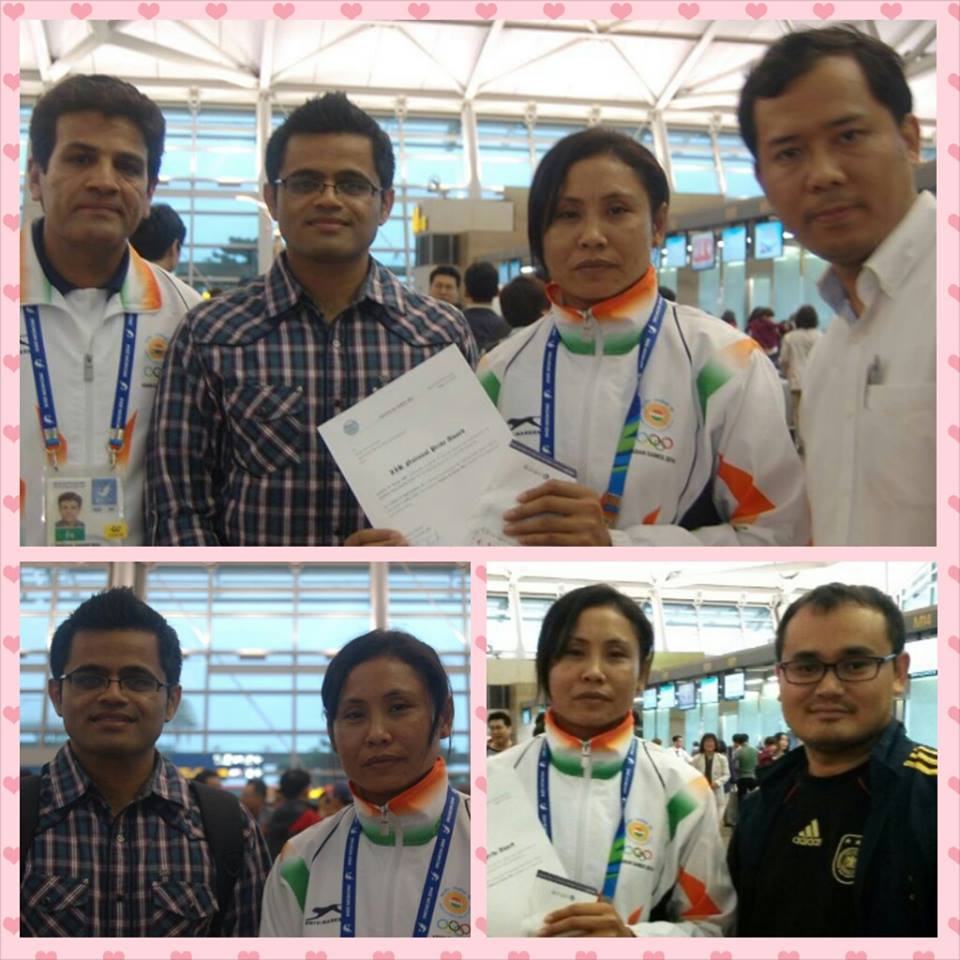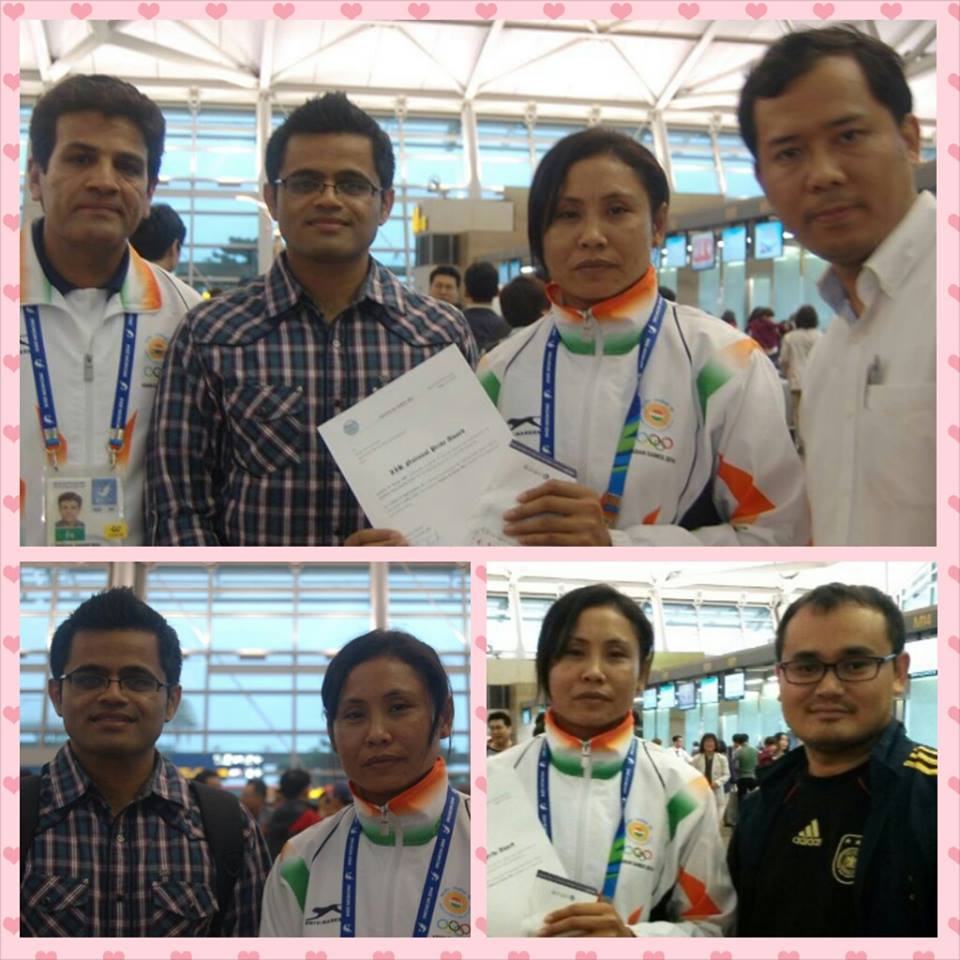 October 2, 2014 : Press Release
In due recognition of the brave heart acts and best performance of Indian boxer Laishram Sarita Devi in the ongoing Asian Games 2014 at Incheon, Indian In Korea (IIK) awarded her with "IIK National Pride Award" with a carh Award of USD 1710 contributed by Indians In Korea (IIK) members.
Following the controversial lost in the semifinal bout against the South Korean boxer Jina Park despite the fact that Sarita was clearly the better of the two pugilists, Indian boxer L Sarita Devi on Wednesday stunned officials and spectators by refusing to accept the bronze medal. The Indian subsequently also lost an appeal against the judges' decision and on Wednesday tearfully made her way to the medal ceremony. Crying bitterly on the podium, Sarita first refused to wear the medal before handing it over to Park after sharing an emotional hug with the home boxer. Laishram Sarita's brave acts have united the Indian community and made we Indians In Korea feel pride of their nation, hence IIK award name as "IIK National Pride Award".
"AIBA has already preceded its Disciplinary Action Process to review this case, and the decision will be made immediately after the Asian Games," AIBA said in a statement. Earlier, AIBA in its statement said that its supervisor and Technical Delegate David B Francis has submitted a report to the Olympic Council of Asia (OCA) concerning the case.
IIK strongly believe that the brave heart acts of Sarita will persuade the AIBA to look after the case more positively and seriously in terms of changing rules of judging rather than taking actions against Sarita and Boxing India Team.
Wording in the Award is as follows:
"Indians In Korea (IIK) community is proud of you for giving best performance at Incheon Asian Games 2014. You are the real winner for us and will always be.
As a token of appreciation, IIK are pleased to award you "IIK National Pride Award" with a cash value of USD 1710 contributed by Indians In Korea (IIK) members as a respect for your performance. Sincerely, Indians in Korea."
Sincerely,
Indians in Korea