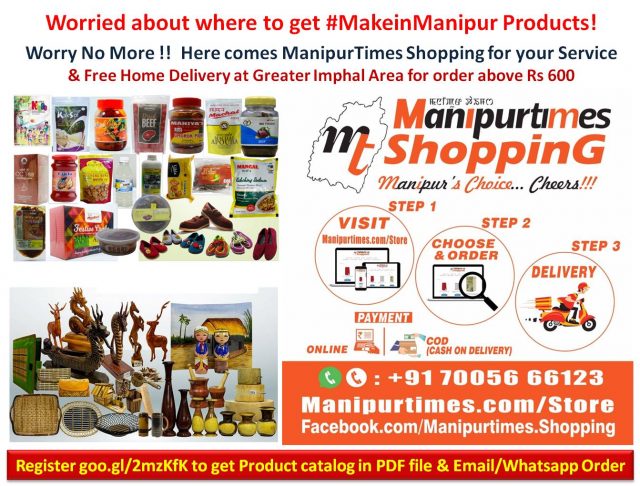 Manipurtimes Product Catalog in PDF format can be downloaded from link
ManipurTimes-Shopping-Product-catalog-August-2017
If you you have just registered for Manipur Times mailing list, please confirm and activate it by clicking to the links sent to your registered email ID. If you use gmail, it could be inside the Promotions/Update inbox.
Click here http://Manipurtimes.com/Store to order the products online for home delivery at Greater Imphal area only.
Follow the instructions in Manipurtimes Product Catalog PDF file in order to purchase the products ordering through email or whatsapp. 
We deliver all over India through EMS, Outside State Delivery Fee: As per volumetric weight, FREE for order above Rs. 1500, Free delivery for Order above Rs. 600 at Greater Imphal area.