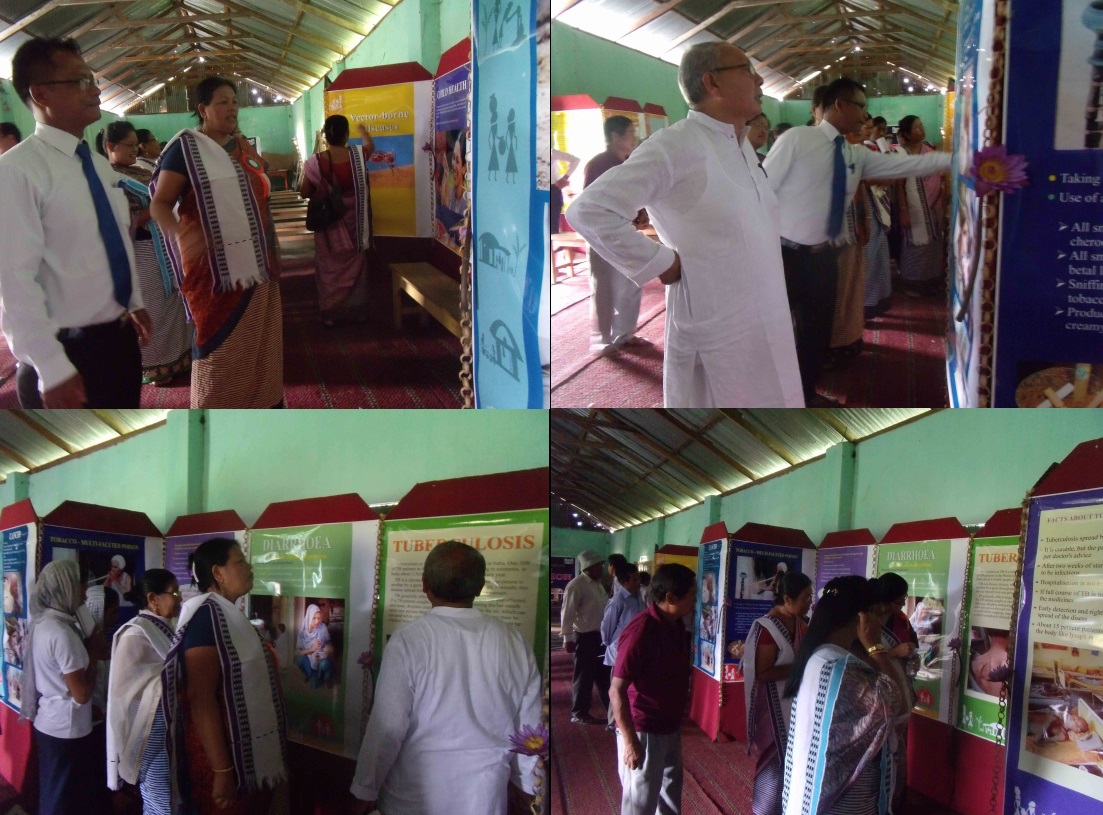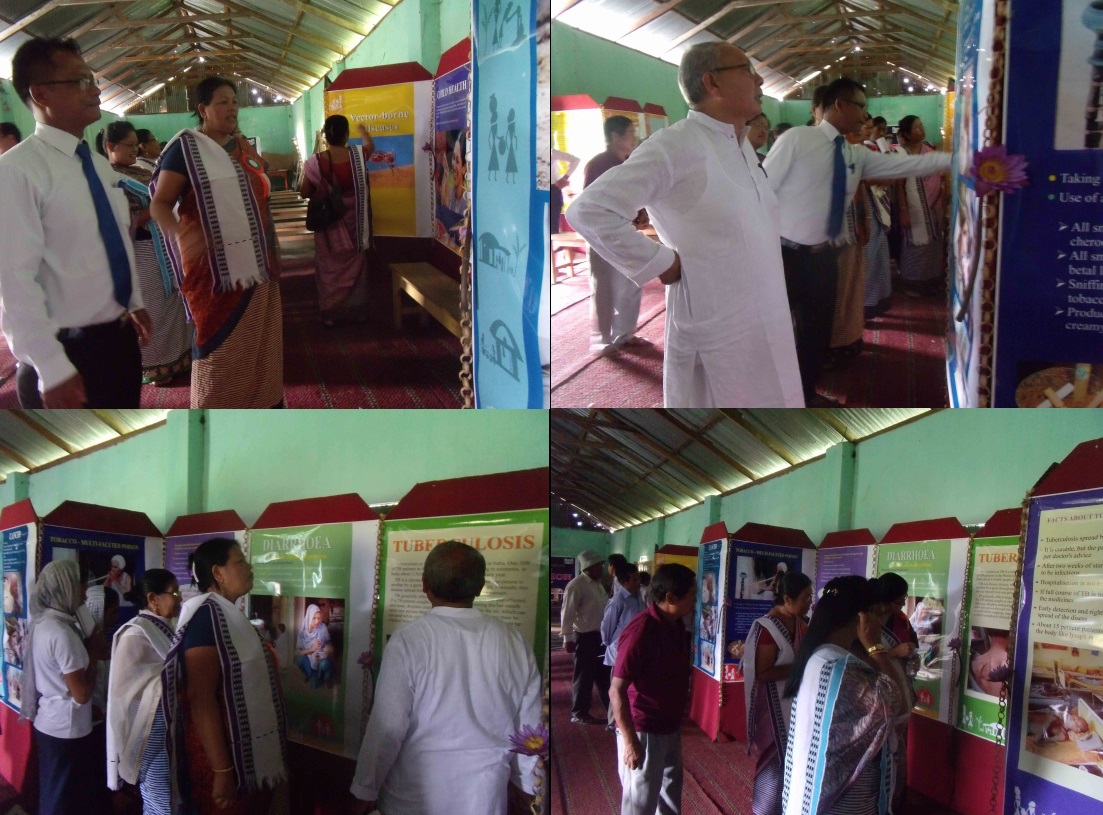 Samurou, July 17: Focusing on health-related issues, a five-day photo exhibition on the theme 'Health & Family Welfare' was set rolling today at Samurou High School, Imphal West, Manipur. The Exhibition which would continue till July 21 is being organized by the Field Exhibition Office, Directorate of Advertising & Visual Publicity (DAVP), Ministry of Information & Broadcasting, Government of India, Imphal.
Inaugurating the campaign, Smt Y Kunjeshwori Devi, Headmistress, Samurou High School said that health is the foundation for a prosperous life. She said that health is the cornerstone for one's success. A health mind can only be shaped by a healthy body, she said and calls upon the gathering to cultivate the habit of good living. She stress on maintaining good discipline of life so as to achieve the goal of health. Excited by the photos which are on displayed, the headmistress expressed her happiness for organizing photo exhibition in her school and expressed her desire for organizing much larger photo exhibition in future.
Delivering the key-note address, Dr Gin Gangte, IIS, Field Exhibition Officer, DAVP, Imphal said that health is the most important asset for human beings. Well aware of the fact that health is wealth, Dr Gin Gangte said that the Government is taking initiative to achieve the goal of 'health for all'. The main purpose of the exhibition is to create awareness among the public on the issue of health, he said.
The program was presided by Smt Th Mangi Leima, Chairperson, Samurou Nagar Panchayat, while Smt L Nonibala Devi, Councillor of Ward No 4, Smt H Ibemcha Devi, Councillor of Ward No 5 and Smt Y Mema Devi, Member of Ward No 5 enriched the program with their presence as Guests of Honour. A large number of students, staff and well-wishers attended the program.
---
News submitted by Gin Gangte