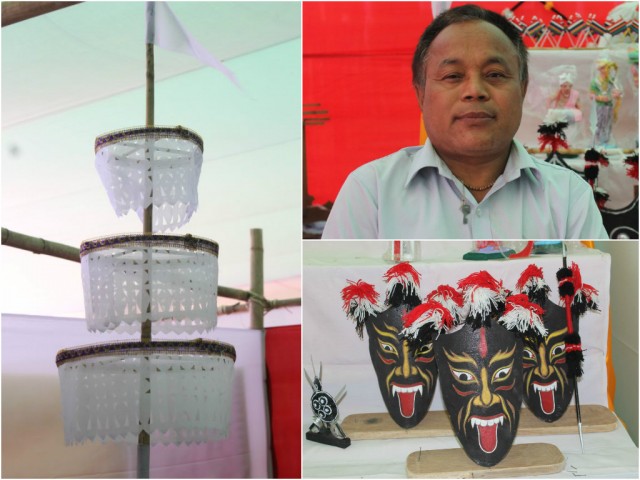 Salai Laithou Sanglen Smart Society was founded in 2015 as a registered society under the leadership of Narengbam Samarjit.
Total number of employees working is about 12.
Area of operation: Sagolband Tera Akham Leikai
Business connections
Business contact person:  Takhelambam Shyamkanhai
Phone number: 9774007212
Email id: NA
Website: NA
Facebook page: NA
Webpage: https://manipurtimes.com/Salai-Laithou-Sanglen-Smart-Society
Available Products: chaphu, Lai Haraoba items, Phambal & Phirol, Wood Sculpture, Salai Taret flag, Memento
Products available at a) Business Address and b) selected craft shops.
Product Images
Salai Laithou Sanglen Smart Society Product Images
These products are listed here under the theme of "Make in Manipur online campaign" initiated by Maniputimes