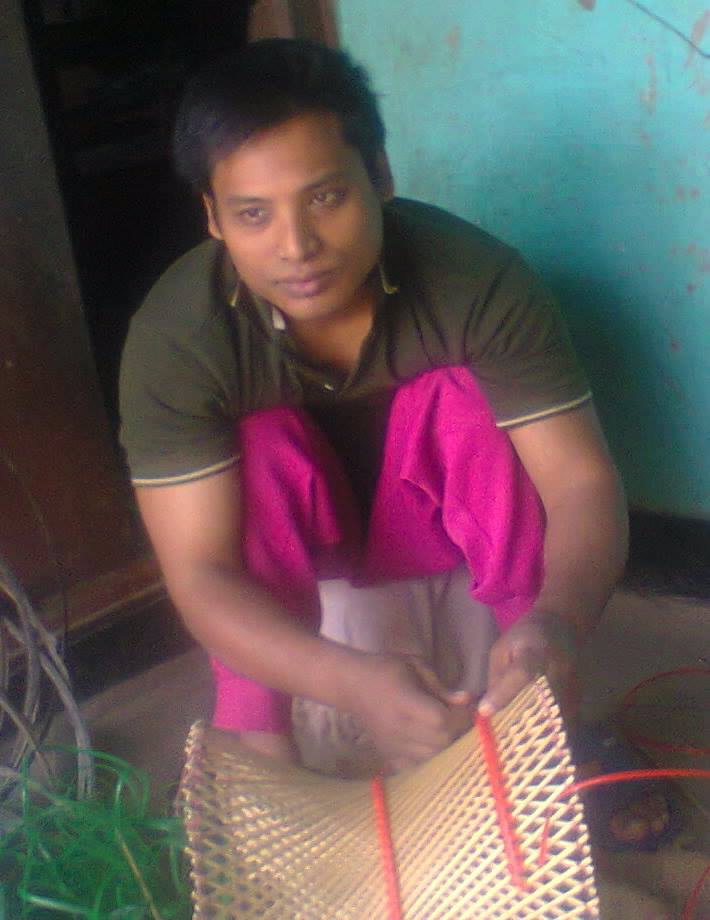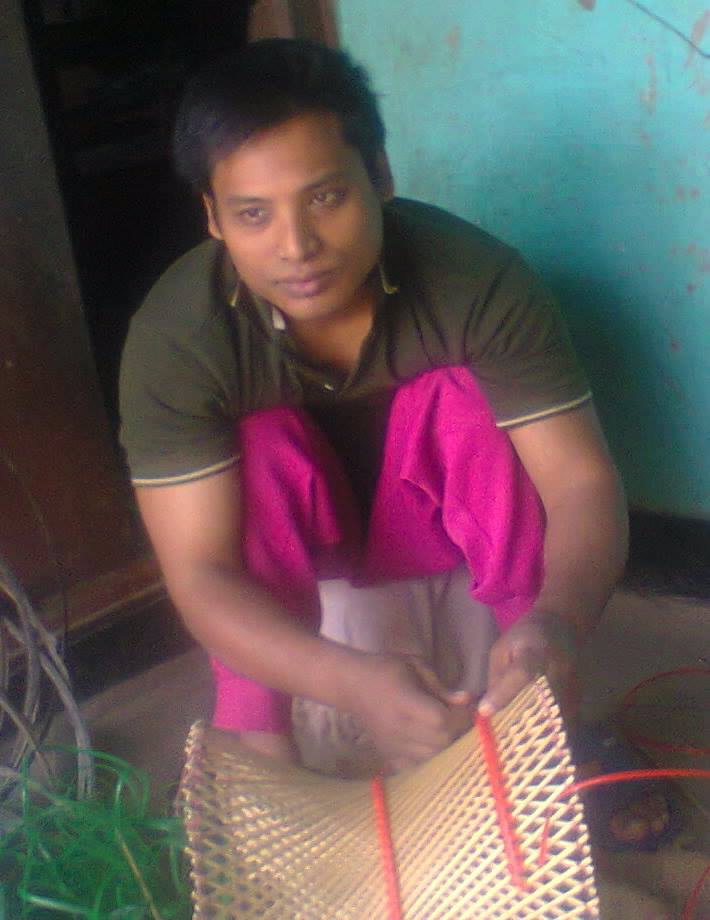 At the tender age of 23, an uncertain and tragic accident came to the life of Angochau Khaidem from Sugnu, S/O Late Kh Gauranitai Singh, on July 29, 2001 while repairing a standing bus at workshop. Without any sound the alarm the bus has fallen down and hit the back and injured spinal code of Angochau Khaidem. Since then his life turn into 180 degree difference. He was taken for treatment and even done many treatments but turns in vain.
Realizing that he can no longer walk, for the last 13 years he lies on bed and make indigenous sitting stools from bamboo and earning for livelihood. He has the hope to stand and walk one day. This hope led to come across the good morning Radio Programme  which led to contact with Mr Riki Laishram and Kripameetei Pheiroijam, they motivated him and gave Tricycle. Now he starts going out using the tricycle after 13 yrs hard life inside home.
Many if his friends, relatives and others used to visit him, sharing the moment and shades tears but no solution. I used to visit him whenever I go home I also do the same, talk with him sharingabout life and motivate him.But sometimes I am more inspired by his spirit and self confidence.I know him since my childhood, he is a fun loving person whenever we met he always crake jokes and made us laugh. During this hard period I feel so hard to see him like this but I also wonder to see his confidence, he used to say "Chanthoi I will be alright one day and will enjoy like before". His words come true today if he starts moving with the help of Tri-cycle why not one day he will stand and walk. I wish that God's miracle is always there.