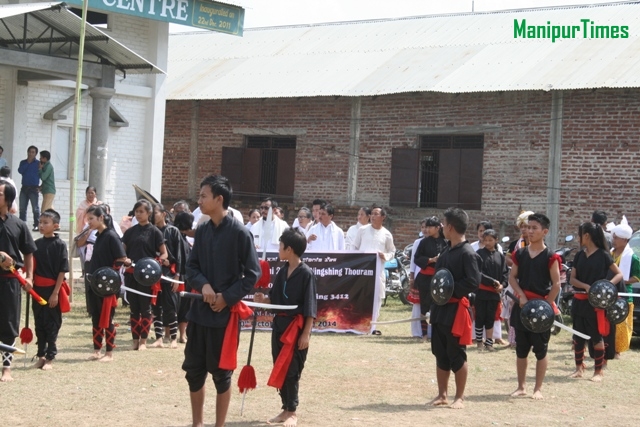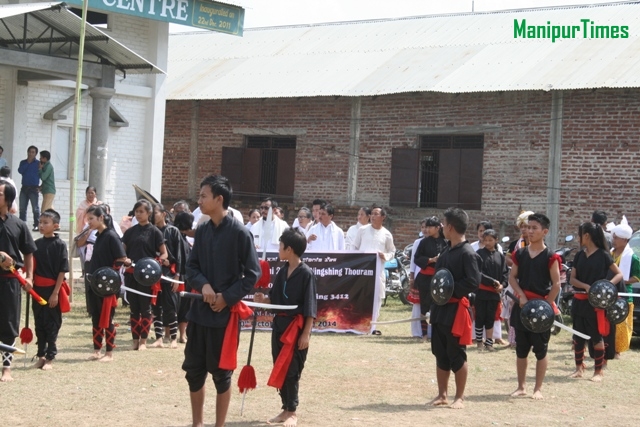 Titular Manipur King cautions CM Ibobi not to politicize religion 
IMPHAL, October 10: Titular Manipur King Leishemba Sanajaoba has cautioned the Manipur Chief Minister Okram Ibobi not to politicize and interfere in religious matters which is a sensitive issue likely to pose communal tension but  to work accordingly what a government is supposed to do.
King Leishemba who attended the 282nd  anniversary of Puya Meithaba (mass burning of sacred (manuscripts/chronicles) observance held today at Thangmeiband THAU ground under the aegis of ACOAM Lup,  Kangleipak urged the government to work what a government is supposed to do like developing roads  and other developmental activities rather than interfering in the religious matters.
Denouncing the statement made by CM during Mera Hou chongba festival, he said that Manipur Royal palace (Sana Konung) have been the authority of Umanglai (Sylvan deities) since time immemorial and granting permission regarding celebration of Umang Lai Haraoba and its related rituals and rites from time to time even before the birth of Govindaji temple board in 1972. However, Manipur Chief Minister has misled the people by wrongly stating that people have been  taking permission from Govindaji Temple board since long time back, he said while urging to check those men who misinformed the Manipur CM.
In the aftermath of Meeteis adopted Hinduism, Manipur kings have been working as 'Sevayet' of the Govindaji temple till the reign of titular Manipur king late Maharaj Okendrosana. The late king was forcibly resigned from the post of chairman of the Govindaji temple board without his knowledge by the second amendment of the Govindaji temple act and Ministers or Chief Minister have been working consecutively  as chairman of the said board till date. If the Chairman post of the Govindaji temple board is solely entitled to Chief Minister who holds the portfolio of MAHUD, then why he does not become the chairman of Sanamahi temple board which is also under MAHUD department, questioned the king.
Burning of Puyas which is a day of remorse has resulted many problems and chaos in the state while widening the gap between the hill and valley people.  Observation of such day will help strengthening fraternal relation between the hill and valley people and as well as safeguarding the vanishing indigenous cultures, religions and traditions of the indigenous people, he said and added that this feeling of remorse and despair should not fuel ill-feelings against people following other religions, added the king.
Paying homage to ancestors in front of Kangla Uttra, taking out a procession in commemoration of the Puya Mei thaba black day observance marked the anniversary celebration.