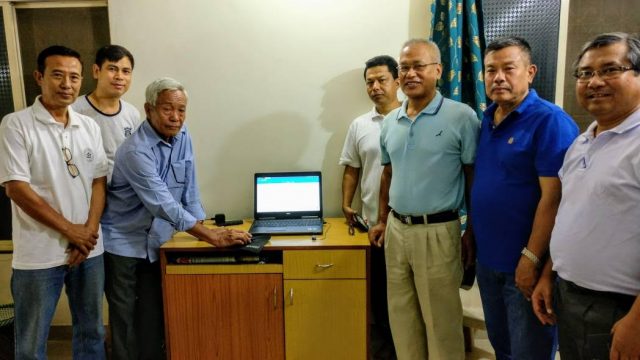 The Association of Manipuri Diaspora (AMAND) Pune, which is a registered non-profit, non-government community organization founded by working/ retired Manipuri professionals residing in and around Pune, has been constantly trying to reach out to students of Manipur to give them guidance and information related to their academic courses, specifically for the undergraduate students. Most years, AMAND, Pune has been organising career counseling for Manipuri students residing in and around Pune, since its inception. However, the association has felt the need of
developing more handy and user friendly assistance for the needy students back at home.
In connection with the above effort, AMAND, Pune has launched a mobile App named "LAMJING" for providing academic information about undergraduate courses available in colleges in and around Pune on 31st May 2017. This will help the aspiring students in Manipur in getting basic information and deciding the college and courses they may pursue. The formal apps launching ceremony was held at the office of AMAND, Lohegoan, Pune. This mobile App was developed by young volunteers of AMAND namely, Mr. Th Romesh Singh, Amarjit Thouna and David Huirongbam. For more details, volunteers of AMAND may be reached at 09762140035/ 09762140809/ 07875038622 and [email protected].
AMAND Pune, hereby, appeal to all the aspiring parents/ guardians and students to use this mobile apps and avail maximum benefits of it. The apps is free and has no commercial intention. Users once logged in can get available information as well as raised related queries. Admin of the apps are available to provide useful information
on various relevant queries from users.
[ecwid widgets="productbrowser search minicart" categories_per_row="3″ grid="10,3″ list="60″ table="60″ default_category_id="21294227″ category_view="table" search_view="list" minicart_layout="MiniAttachToProductBrowser"]