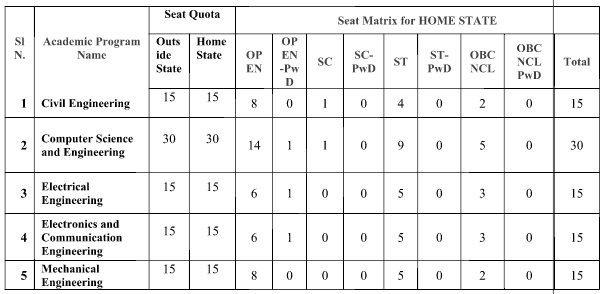 Admission for B.Tech courses in NIT Manipur for Academic Year 2017-18 will be held through Joint Seat Allocation Authority 2017 (JOSAA-2017). A HELP CENTRE and REPORTING CENTRE for the admission purpose is open at NIT Manipur, Langol, Lamphel and Candidates are hereby advised to visit on the following dates.
1. Registration and subject choice filling: 15 th – 26 th June (including Sunday).
2. 1st Round admission: 28th June 2017 onwards
3. For more details, please visit the website www.josaa.nic.in
Further, for any queries candidates may also contact the undersigned through mobile (10.00 a.m. to 5.00 p.m.).