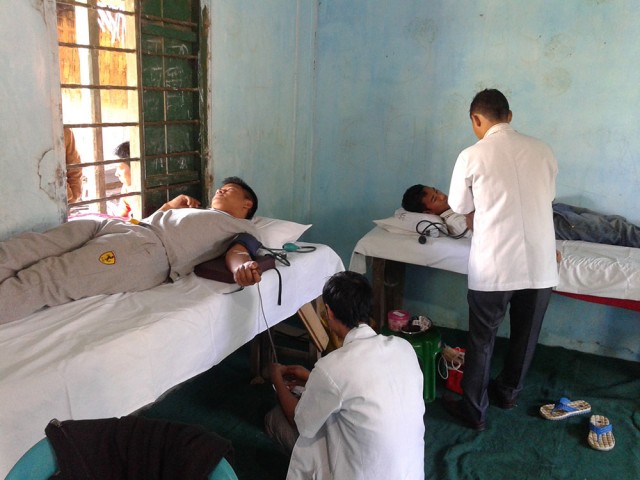 Shija Blood Bank and Transfusion Services, HealthCity, Langol in collaboration with Association For Constructive Creative Ethical and Sustainable Society (ACCESS), Moirang and Youth Development Organization, Moirang had organized a "Voluntary Blood Donation Camp" on 11th November, 2014 at Konjengbam Leikai Government Primary School, Moirang,
Bishnupur. The bloods were donated by the team players for KEGE PREMIER LEAGUE 2014 (a football tournament/league), the members of Youth Development Organization and the locality. A Memento was presented by Shija Blood Bank and Transfusion Services to the team who donated maximum number of blood units.
Altogether 46 units of blood were collected during the blood donation camp.