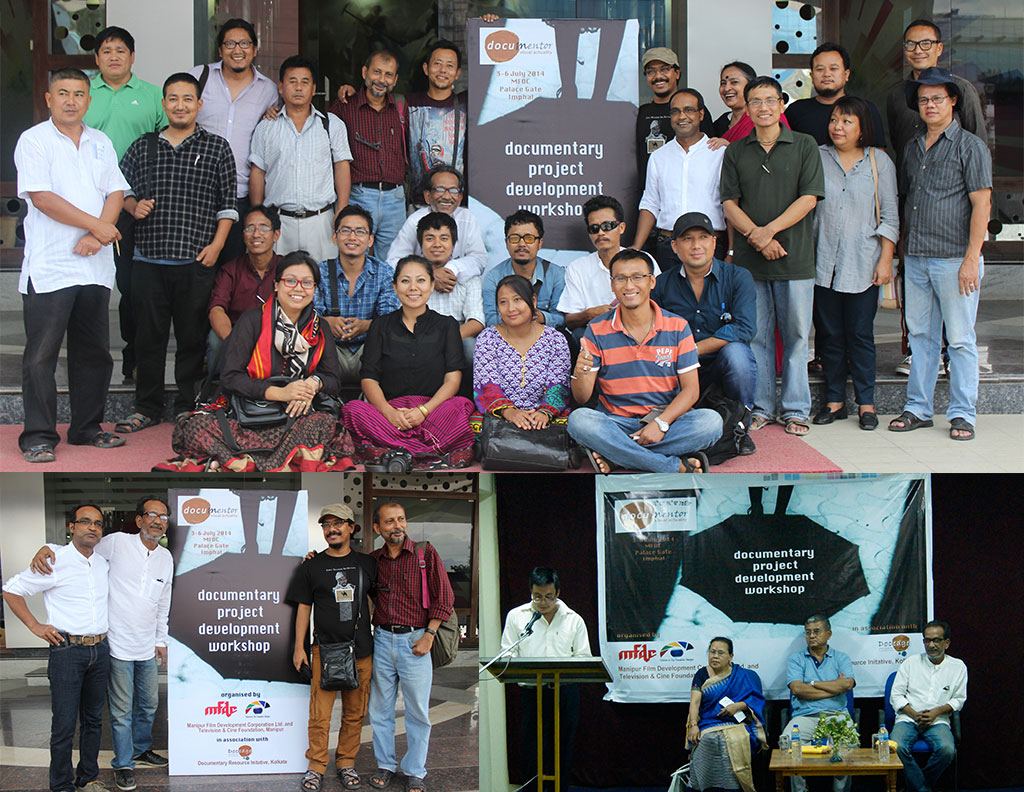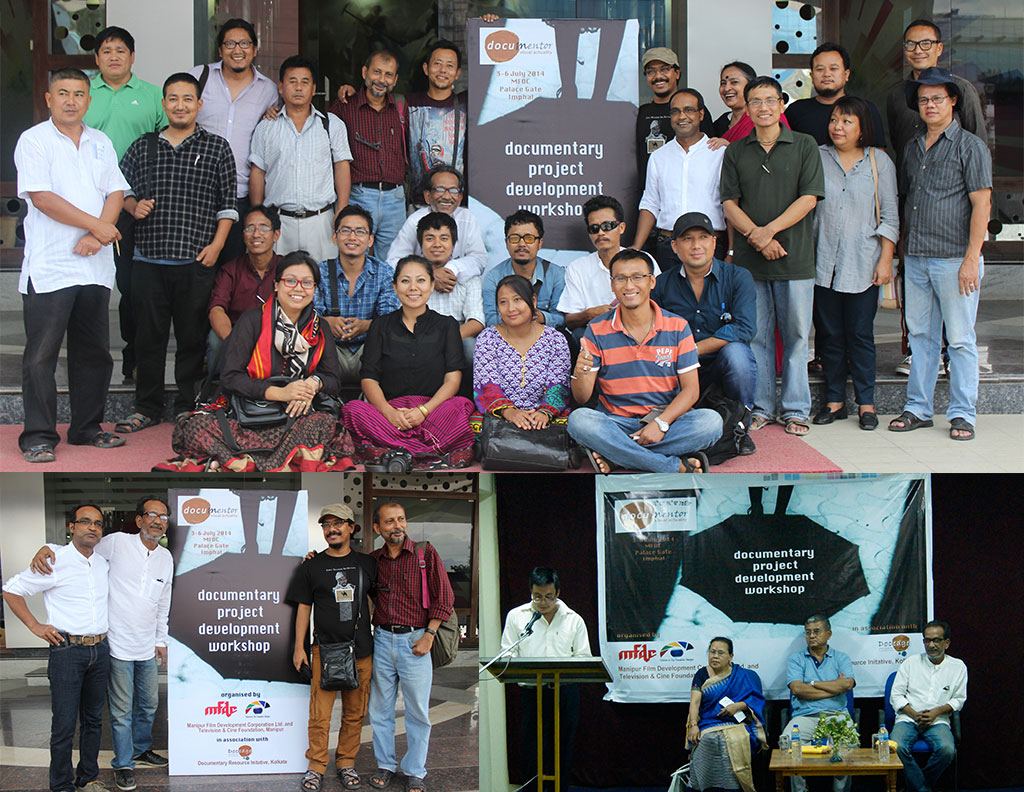 A four day long documentary project development workshop organized by MFDC and TC foundation in association with DocEdge and Documentary Resource initiative Kolkata concluded on 6th July at MFDC.
Altogether 18 film makers and film enthusiasts from Manipur, Nagaland and Assam participated in the workshop. Moreover couple of observers also joined the screening session daily during the workshop days.
Interactive sessions, group discussions, film screening, concept development session, synopsis and film treatment writing skills impartment. Project presentation from participants and feedbacks from the mentors were part of the workshop.  Char — a film screen in 15 different international and national film festival.
The workshop was conducted under the guidance of Nilotpal Majumdar, Director DocEdge and four renown filmmakers Saurav Sarangi , Supriyo Sen, Haobam Paban Kumar and Bishnudev Halder.
R.K. Nimai Arts and Culture Commissioner GoM and K.Sobita Director MFDC also joined the closing function.
Moreover the organizers from Manipur also gave assurance on seeking cooperation from the concern officials of Manipur in further development of few more film projects which the participants worked on during the Documentary Project Development Workshop.