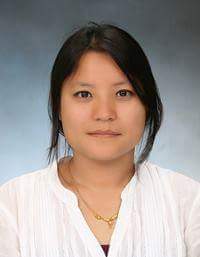 The 3rd BRICS Young Scientist Conclave to be held from Jun 25-29, 2018 in Durban, South Africa under the theme "Building BRICS Youth Leadership through Science, Technology and Innovation" will highlight the strategic importance of science, technology and innovation as key drivers of youth entrepreneurship and leadership. At this conclave, young bright scientists, engineers, technologists, innovators, science journalists, educators-science, literacy and popularizing professional, specialists on translational aspects of research and technology integration in society-market, researchers up to the age of 35 years in the areas of Water, Energy and ICT for societal use are being invited from all the BRICS countries. It will provide a high-level platform of academic and policy exchange for talented young scientists as well as scientific personnel from BRICS countries to help them grow their skills, broaden their horizon and improve academic and policy qualifications, stimulate the interest of talented young scientists in the strategic research of future technologies, direct their attention to the most promising and important field of science and technology, promote exchanges and friendship, expand channels of cooperation, strengthen inter-disciplinary integration, encourage new academic inspirations, cultivate new academic disciplines and produce valuable policy advice. Amongst the very few scientists invited from India, includes Dr. Binota Thokchom, originally from Manipur. At the BRICS conclave, she will be giving a talk on "Advanced technology development for water treatment".
Born to Thokchom Sanatomba Singh and Thokchom (O) Samom Bimola Devi of Kwakeithel Thokchom Leikai, Imphal, she got married to Rohit Sapam, and has a son, Korou Sapam. Dr. Binota Thokchom was conferred PhD Degree in Environmental Engineering by Korea University, Seoul, South Korea. She has recently joined as Inspire Faculty at Centre of Nanotechnology, Indian Institute of Technology Guwahati. She was an Institute Post Doctoral Fellow at Department of Chemical Engineering of the same Institute. She also worked at Analytical Instrumentation Division, National Environmental Engineering Research Institute. Her research interests include water treatment using AOPs, nanomaterial synthesis, electrode synthesis, environment monitoring and assessment etc.
It is indeed an immense honour and a moment of pride for the whole state of Manipur and for India to have produced and nurtured such a remarkable yet noble daughter who has achieved so much in her young age and also to get the opportunity to attend the 3rd BRICS Young Scientist Conclave at Durban, South Africa. We all wish her the very best and she is, indeed, one of the few 'Women in Science" in India, who will always be an aspiration; and hope that her knowledge will continue to enlighten and encourage the younger generation to take an interest in the Sciences to shape a better tomorrow.