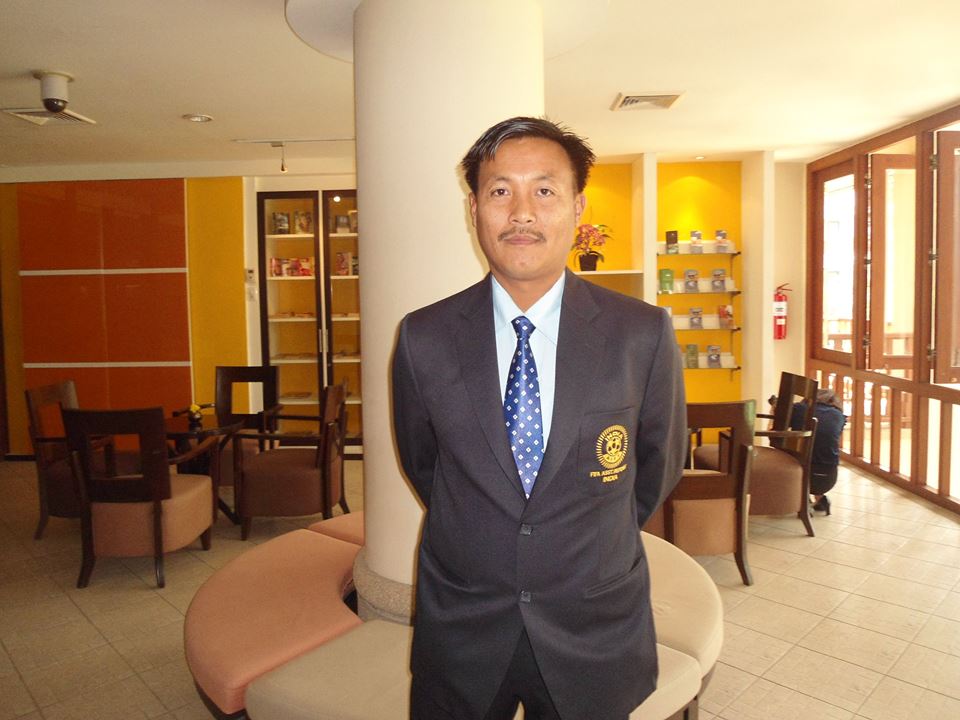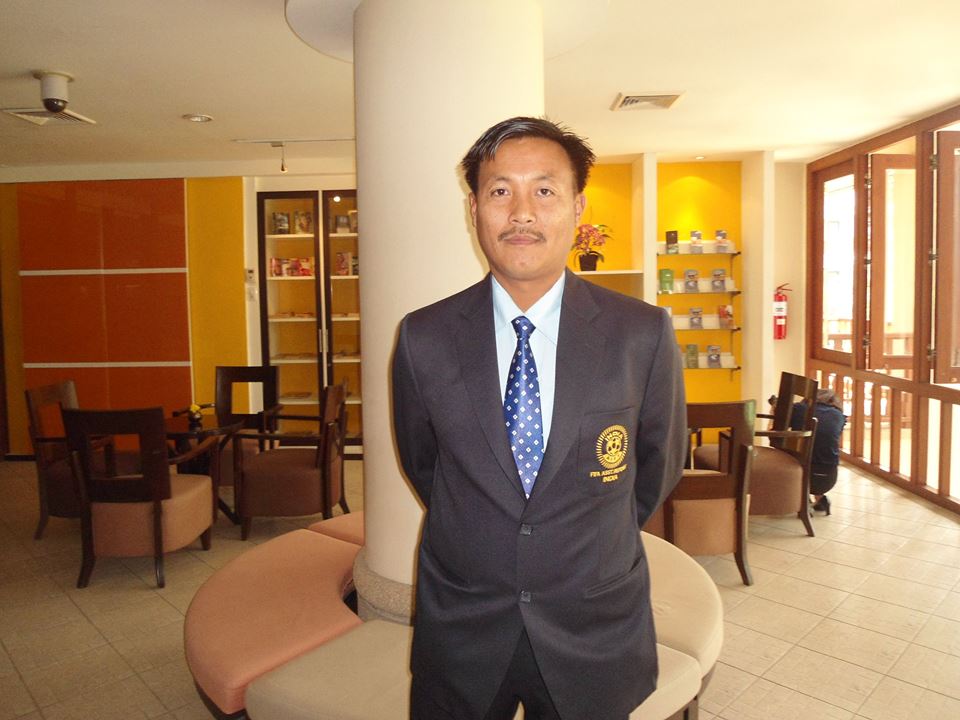 Moirangthem Magho Singh is among two Indian in the list of selected 19 referees and 23 Selected Assistant Referees for football for Asian Games 2014. He is presently in Incheon, South Korea taking part as assistant referee of the football matches of Asian Games. In abroad, he had taken part in tournaments held at Bangkok, Maldives, Nepal, Vietnam, Laos, Hongkong, Myanmar, Lebanon, Singapore etc.
Presently, there are two FIFA assistant referees from Manipur (also from the entire north eastern states of India) – Moirangthem Magho Singh (Kakching, since 2009) and Sapam Kennedy (Imphal, since 2014) who are also in the list of Asian Football Confederation (AFC) Elite referees. Prior to them, two referees including a woman from the State have already served into the profession. They are Elangbam Ibohal (during 70s-80s) and Miss Keilyani Chanu (retired in 2010)
Fitness is extremely important for being a football referee in particular for taking part in the International level football matches. For every tournament there will be a qualifying fitness test. World Cup's referees work under the "trio system" where referees from different countries are selected to facilitate the communication and co-ordination among players and referees. For the selection, a referee aspirant has to run 150 metres twenty times within a given specific time. Also, one has to run 50 metres in six second and 150 metres twenty times in 28 seconds with an interval of 30 seconds for each track. Additionally, one has to qualify annual fitness test to maintain the stuatus of AFC, AIFF referees.
Maximum service period for a referee is 45 years.
https://manipurtimes.com/sports/274