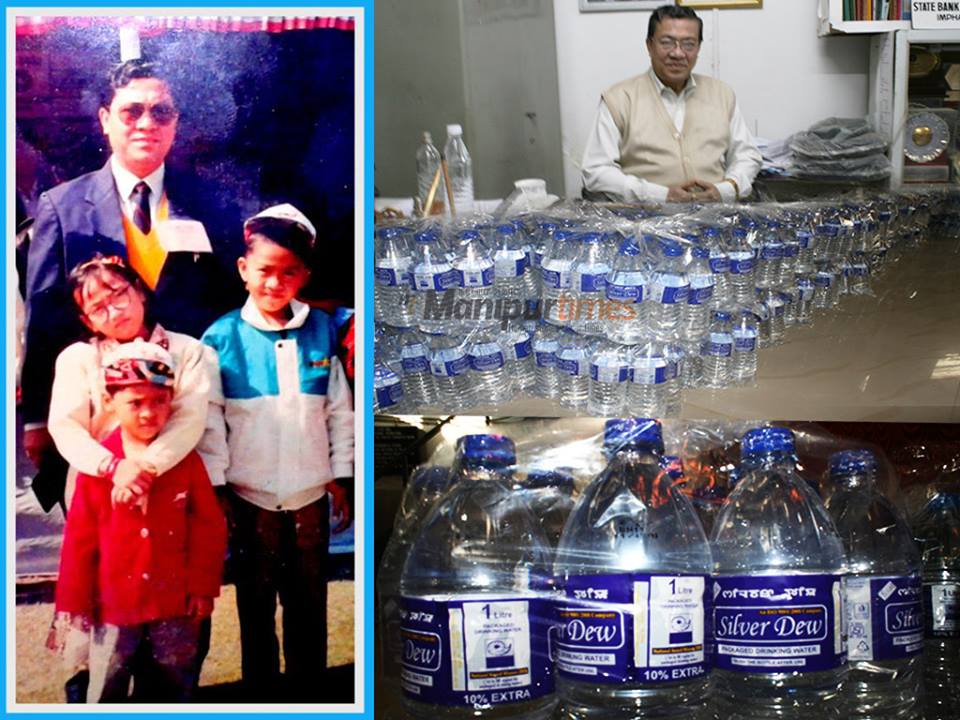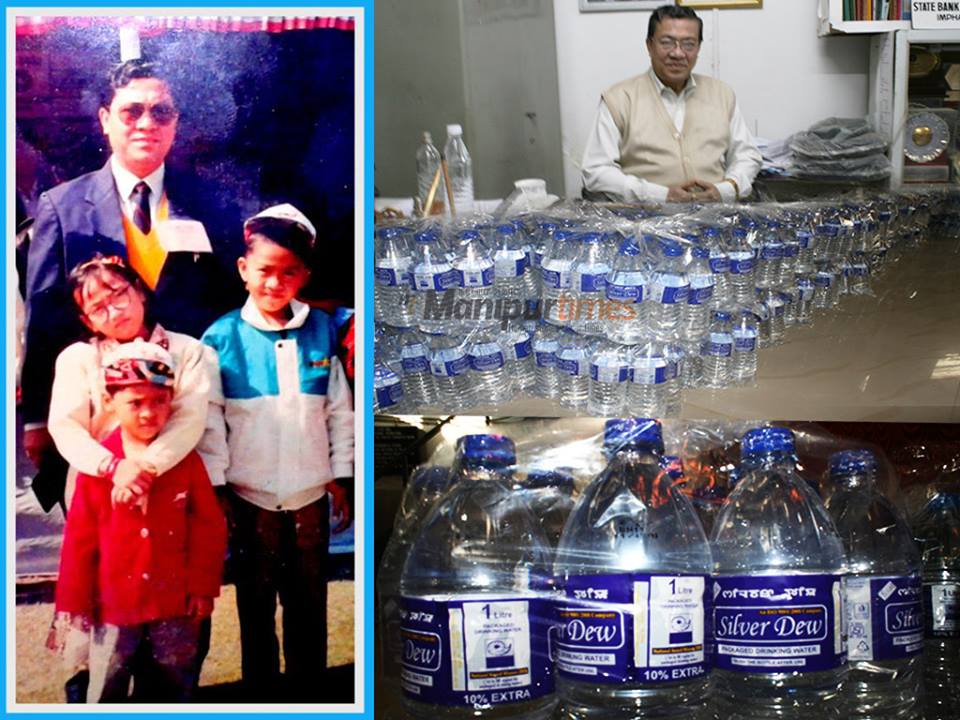 "Despite the problems of erratic power supply, bad law and order situation and impact of frequent bandhs and blockades impeding transportation of the required raw materials from outside, the entrepreneurs are working hard to create a niche in the field of manufacturing quality and durable products. We spend extra money on electric generators for uninterrupted operation of the machineries at our worksites as the power supply available in the state is so erratic. We always put in effort to enhance the economy of the state by manufacturing quality goods and providing jobs to many youths despite various impediments such as bandhs, blockades, erratic power supply and illegal taxes along the national highways which generally retard the pace of development of prospective business. Coming up of more entrepreneurs would make the state self-reliant and solve the unemployment problem which is a headache to the state government. Therefore the government needs to encourage the entrepreneurs by solving the problems being faced by them". 
This was stated by Manoharmayum Geetchandra Sharma, Proprietor of Manipur Plastic Industries, Sharma Plastic Pipe Industries and Loktak Industries, and the manufacturer of Silver Dew, popular brand of packaged drinking water, during an interaction with the Manipur Times.
He is one of the pioneers in plastic industries movement in Manipur who has achieved many prestigious national awards like SSI Award 1985, National Award SSI 1985, Amea Award 1986, National Productivity Award, Best Performance Award 1988, Udyogpatra Award 1991, Vikas Ratan Award 1991, Glory of India International Award and Gold Medal 1992, National Excellence Award 1992, Udyogpriyadarshini Award 1995, Rajiv Gandhi Pragati Award 1995, National Quality Gold Star Award 1996, National Excellence Award 1996, Quality Excellence Award 1997, Lifetime Achievement Award 1999, 21st Century Millennium Award 2000, Man of the Millennium Award 2000, Award of Excellence for Best Borrower State Bank of India 2005 and National Award for Special Recognition Award 2005 of Small Scale Entrepreneurs in the field of producing quality packaged drinking water under the brand Silver Dew.
Geetchandra Sharma, 61 years, is the eldest son among nine siblings born to late Manoharmayum Bisho Sharma hailing from Nagampal Singjubung Leirak, Imphal west.
"While I was pursuing Plastic Engineering course under Central Institute of Plastic Engineering and Technology, Chennai, one Non-Manipuri classmate asked me if there was any industry in Manipur. I told him about some industries such as spinning mills at Loitang Khunou and Hundung Cement factory and that no other industry was there in the state rather than these. On hearing my reply, he told me that Manipur would live like a beggar all the time unless there is industry. His words made me so embarrassed that I started thinking of setting up an industry in Manipur", said Geetchandra.
"In fact, development of a state depends on industries and factories. The development prospect of Manipur is dim as there is no any industry. Government neither tries to set up any industry nor encourage the entrepreneurs. On the other hand, people do not adopt work culture. Failed policy of the government and people sans work culture need to be rectified first if we dream of a developed state", he observed.
Recalling the hardships faced in his business career, he said, "I started my venture of setting up of a plastic industry in the state for the first time in the year 1981 after completion of my Engineering course in plastic technology from the Central Institute of Plastic Engineering Technology, Chennai. Initially, I personally conducted market survey and other feasible aspects of setting up a plastic industry in the state. After the ground works were completed, the District Industry Centre, DIC, Imphal was sought for financial and other possible back-up assistance. DIC accepted my request and sanctioned Rs20,000 as margin money for the first time and even recommended my project to the State Bank of India, Imphal branch for financial assistance.
At the initial stage, I faced lots of problems for security and guarantor. SBI provided me Rs2.3 lakhs as term loan and Rs96,000 as working capital and equity fund scheme Rs30,000, the first time in Manipur to introduce interest free loan. I did not contribute a single paisa to start my unit. It was State Bank of India who fully financed my industry by 100 per cent. I have repaid the loan as per schedule and four times loan for procurement of machineries costing Rs15.75 lakhs has also been repaid now".
When NSIC first opened its branch at Imphal, he was the first person to approach the NSIC and get assistance from them in terms of machineries such as three bag cutting machines vide order No.NSIC/GAU/APPL/KPR-7/87/20094 dated 17-3-87 costing Rs84,100, 45mm extruder HM-HDPE plant costing Rs1.26, 650mm costing Rs2.55 lakhs, 750mm Side sealing machine  costing Rs 3,09,484.
Geetchandra's Manipur Plastic Industries, the manufacturer of high quality LLDPE, LDPE, PP, HDPE PPES and six-colour flexo-printing and all types of colour bags, nursery bags for tree plantation etc, has been expanded by installing additional machineries to manufacture HDPE pipe under the brand name, Sharma Plastic Industry. Moreover, it is further expanded by installing 6-colour flexo-printing machine and manufacturing Silver Dew, state's noted brand in packaged drinking water produced under its sister firm Loktak Industries. Packaged drinking water of different bottle sizes are manufactured daily by his firm and made available throughout the state and outside through many authorised dealers.
Ever since he started production of Silver Dew, Geetchandra is giving most of his time to production of packaged drinking water by slightly deviating from manufacturing plastic products under Manipur Plastic Industries. According to him, packaged drinking water products have more business prospects rather than plastic products nowadays.
At least 17 men are being provided employment at his industry located at Takyel Industrial estate.
In recognition to his performance and merit, IDBI, Guwahati selected him as a member of North Eastern Regional Committee (NERC) for the year 1989-1993. He was also a member of Indian Institute of Entrepreneurship (IIE), Guwahati and a member of Advisory Committee of Central Institute of Plastic Engineering and Technology, Imphal for NERC. He also became a member of Governing Council of Manipur College of Technology as well as a member of State Level Committee, Bureau of Indian Standards as an ISI holder of Silver Dew (packaged drinking water) in Manipur state. 
[ecwid widgets="productbrowser search minicart" categories_per_row="3″ grid="10,3″ list="60″ table="60″ default_category_id="21294227″ category_view="grid" search_view="list" minicart_layout="MiniAttachToProductBrowser"]