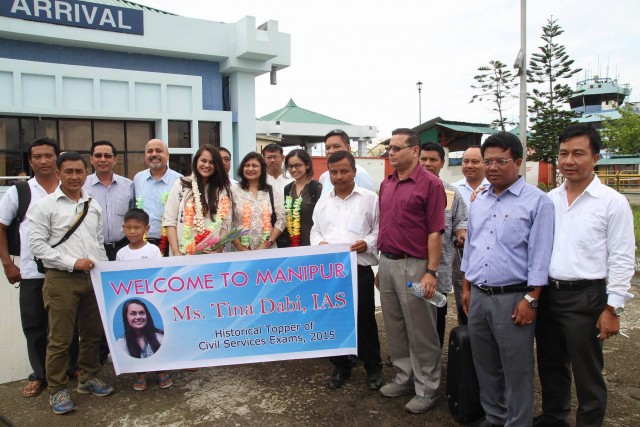 A grand felicitation of Ms. Tina Dabi, AIR 1 in UPSC Civil Service Examination 2015 will be held at the Auditorium, Library & Information Centre, Kakching at 7:00 am, July 3, 2016. On the way from Imphal airport to Kakching, Tina Dabi visited schools at Khangabok and Khongjom and interacted with the students.
Ranjit Singh (IAS) and Ksh. Robert Singh (IAS) will be respectively Chief Guest and President of the event. M. Inakhunbi Devi, Yungyo Worshang (IAS), N. Praveen Singh (MCS), Col. Gopendra Puyam, and Dr. N. Rajmuhon Singh are Guests of Honour of the event.
The event is being conducted by All India Confederation of SC/ST Organization, Manipur and Library & Information Centre, Kakching.