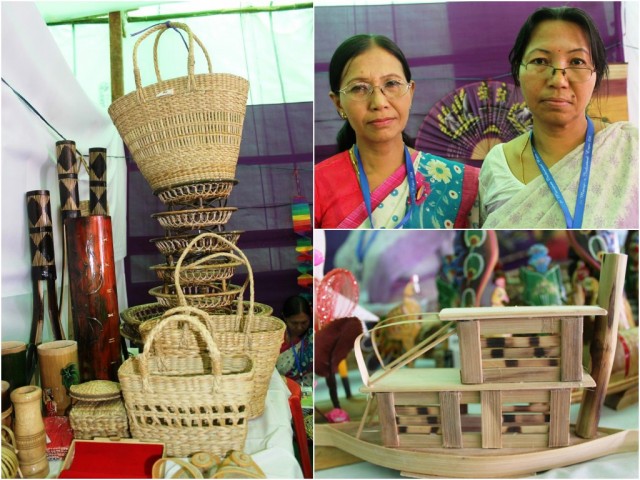 Krishnapriya Canes and Bamboo is a registered society founded in 2006 by Irom Shyam.
Total number of employees working is about 15.
Address: Kongpal Kongkham Leikai
Business connections
Business contact person:  Krishnapriya
Phone number: 9612555729
Email id: NA
Website: NA
Facebook page: NA
Webpage: https://manipurtimes.com/Krishnapriya Canes and Bamboo
Available Products:  Flower pots, Lei Polang, Kouna bags, Fruit basket, Letter box, Waste paper basket, Pen stand, Samphabi, Lukmai, Key chain
Products available at Business address and selected retail shops.
Product Images
These products are listed here under the theme of "Make in Manipur online campaign" initiated by Maniputimes 
Krishnapriya Canes and Bamboo Product Images