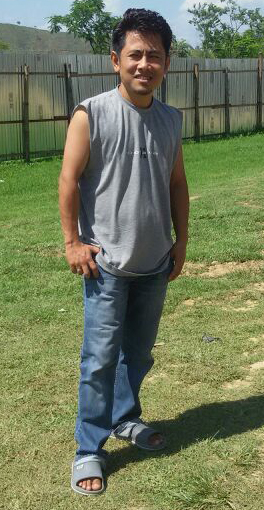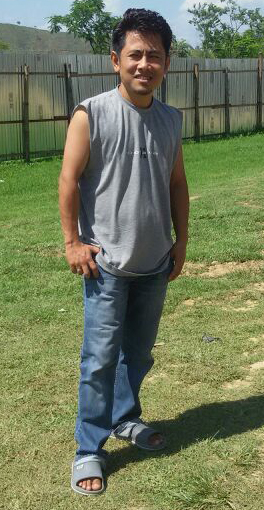 Life does come cheap in Manipur, these days. One can go scot free after committing murder due to the lapse and gap created by our government agencies to provide swift and actionable justice.
Prakreet Soram (38 yrs), a family man with wife and two children (9yrs girl, and 4yrs boy), his body was found on the 6th of July 2014, at 5am at an isolated stretch of road near Sangakpham-Keirang road, Heingang by the local police. Prima facie, the body bore injury, bruising and swellings which were not concurrent to natural causes.
Prakreet Soram was last seen on 4th July (Friday) near Langol View Clinic, Uripok with Alvina Gonson at around 7:45pm as verified by the deceased friends. At 8:30pm, his concerned father had called him on his mobile (8974652172) asking him, his whereabouts and when he would be back, he had informed that he would return home shortly. But unfortunately he did not return home as he had intimated, on further trying his mobile number, his mobile was found to be switched off. The last time he picked up his mobile was on Saturday, 5th July at 10:30am, confirming that he was on his way home, which he never did.
The same day, the troubled family members( at 6 pm) visited Alvina's place to check for him, as he was last seen with her, to which she misinformed that he had left from her place at around 6-6:30pm on Friday 4th July and has not seen him since. But as per the victim's friend's statement he was seen with her at 7:30-8:00pm near Uripok Bachaspati Leikai (this statement has been registered with the IO, investigating officer of this case, Khumukchum Bedarjit)
The prognosis of this case from a layman's perspective is of pre mediated nature with malice as the body bore signs torture and trauma; there were evident wound on his head which might have proved fatal. The activa scooter that the deceased rode was found on the opposite side of the road from the dead body without any accidental damage, also the place where his body was found did not have any sign of struggle or semblance of natural scene of crime (indicating he was killed somewhere and later his body was dumped there).
As the case is still registered as an Unnatural death (cause of death not determined), the family's request for lodging an FIR against the prime suspect Ms. Alvina Gonson has not been accepted, thus interrogation and investigation have been on a stand still. The family is awaiting on the prima facie post mortem report (determining cause of death) which has taken more than a week, during which time the family has faced immeasurable amount of mental and emotional turmoil.
JNIMs and the Heingang Police have informed the family that the said report will be provided by 12:30pm of 15th July. This report will then give a concrete picture of the cause of death and then only further investigation and FIR/arrests will be made. The grieving family hopes and prays that no further delays occur and the perpetrators/culprits are caught and brought to justice at the earliest.
By: Priyanka Soram (victim's sister)
Address Uripok Sorbon Thingel
Contact no: 07829999928