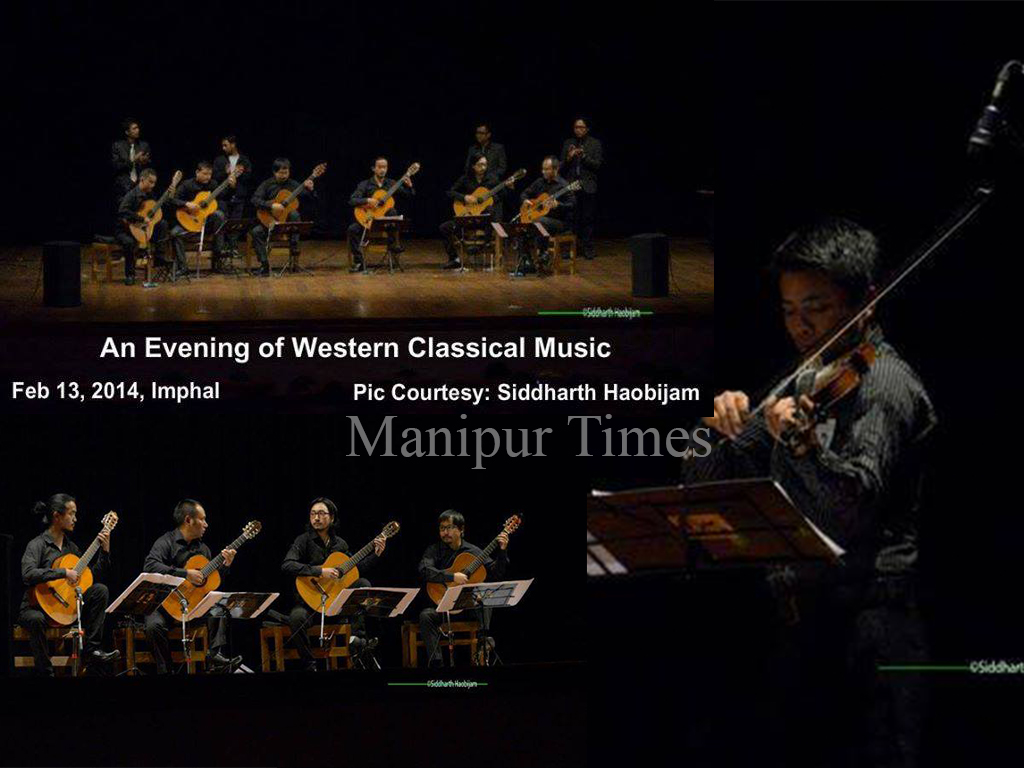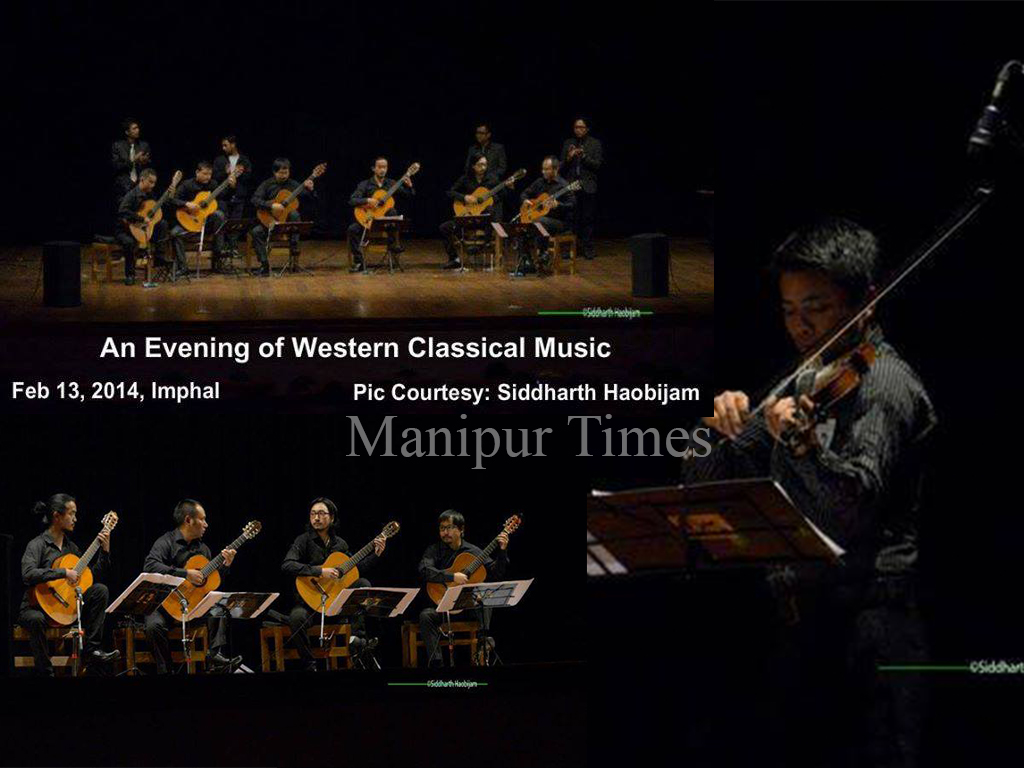 Not only the strings but the beat at the plywood gives you music and narration of what the musician wants to say. It takes you to the realm of musical hallucinations. Carries you in a carried away sensation. A never before classical show with various compositions and notes from across the world. A matured music, giving you the best what the guitar can sound you. Telling stories through various musical instruments like violin, drum, etc.  Beautiful and suiting Stories the composers have created for everyone.
Across the globe composition from countries like Russia, Cuba, Iran, Hungary, Austria etc as well as home composition were also played.
"Tarantelle" – An interesting belief about the musical/dance form is that the poison from the bite of Tarantelle spider could be driven off from the body if one dances the Tarantella.
The musical form is characterized by an insistent rhythm at a fast tempo and is composed by Johann Kasper Mertz from Hungary during 1806 – 1856.
"Tarantelle" was performed by Karnajit Laishram at MFDC. The music described the efforts to drive out the poison and the state of being bitten. It was a magnificent piece from the artists who played that day with ambience light and the pin drop silence from the audience who were feeling the taste of uniqueness and something new in town i.e the western classical music.
You got lost when the strings makes the atmosphere alive. Minds were filled making you occupied with the music. Your whole being got absorbed, giving you refreshing thoughts. Well that was the kind of show an evening of Western Classical Music organized by Imphal School of Music faculties and supporters   at MFDC appeared like.
Following the tradition of music.
Aribam Uttam – "We are playing compositions from various countries, renaissance to contemporary and western era.
We can also contribute to classical music. Manipur has got talents and we need to explore to the height and give the world our beautiful compositions. Alternately when we taste to it, we can do serious composition even from our school.
We should follow the tradition of music seriously and to take it forward or break it for musical innovation after full knowledge there is always a way of doing things. Without learning there is no innovation. We need to know the tradition first.  
We are organizing this event for promotion of Imphal School of Music too. In future, we are planning to invite national performer in Manipur. We are trying to create a space and we are making a good start", says Aribam Uttam.
Performance
Six guitarists strumming at a time, solo, duet, trio, quartet one after another in the packed auditorium of MFDC Palace compound. There was this clapping of palm to add to the classical music at one instance and the violin remix was astounding. 
On the Festival
Hem Gurumayum of ISM – We are organizing Classical Music Festival for the third time in Manipur and it is expanding and upgrading this year. The first one was held on dec 23rd2007. This time we played guitar in quarter, sextet also adds up Jazz genre.
Next we are planning to invite national artists in Western Classical music to perform in Manipur.  In this genre of music we could learn academically as it is systematic. If it is developed skillfully in the State it is a good thing for us. It is a good day for the kids in their career. I hope the kids were exposed to pattern on how to perform and play. Not just holding a guitar and play but giving a taste to the audience.
Vision of the event
Music not only in classroom but concert is also very important for a student to learn music. We are organizing the concert as an integral part of ISM. We have a concert calendar. A school without concert seems lot of void.  The concert is a common platform for artists, students, teacher and guardians.
Certificates from Trinity School of Music London were also distributed to the students who have cleared their examination as the school is a visiting center of the same organization.
Composition performed on that day.
"Serenade for the Doll" – this piece comes from a suite of six pieces for the piano called Children's Corner and is written by Debussy as a dedication to his daughter who was then only three years old. It was meant to capture the impressions of childhood. This Serenade is a musical description of an oriental porcelain doll which belonged to her daughter.
Performed by Aribam Uttam Sharma and Kamlesh Khundrakpam
 "Saudade" stands for a deep emotion of loss. It evokes sadness at having experienced what is no more. Saudade as a musical form, in the hands of different composers tries to capture this complex emotion.
"Saudade" is a Portugese / Gallic word which do not have a satisfactory equivalent in English.
Kumarjit Huirem played on Saudade composed by Roland Dyens of France – Tunisia.
Audience Says –
A guardian of ISM Student –  It is good. Classical music in Manipur is rare. It is a new music taste. MFDC is an enclosed area there is no disturbance, BOAT would be noisy for such festival. Western Classical music is soft music there is sharpness and I enjoyed. My brother's kid is learning music from Imphal School of Music and I am coming along with him today. Korou is reading in Class 2, he is happy to learn how to play guitar. He has not got a grade but is expecting one next year.
Loya founder of WHAPS– this is maturity other than rock and roll it is beyond expectation to find such talented performance. I wish to listen to Uttam Aribam performance, I have heard of him and I came to listen to him. Not only rock or heavy metal but varied music taste in Manipur. The genre is good. Jazz music and blue music are matured music to perform.  I found it calm today and the performers are meditative. Most of the players are meditative so I Iike to see them calm and compose felt happy to witness them play.
O. Gautam Film Maker – There is the growth of western classical music in Manipur. I am very happy to witness the change. I also attended the last classical music festival held at JN Dance Academy. There is an increase in the number of crowds this time and it is a good sign. Such festival is a much.
Sinthoi Musician – it is very awesome and very different genre for the public here in imphal. I really appreciate the way it happens. I love music, classical music is hard for me to understand.  It is like coming up with something deeper in the music world in Imphal.
"It is a success. Altogether, 9 artiste performed says one of the artists who was walking out of the auditorium after the show. All but things are happening for good and western classical music is in the air until the next catch for a grand festival".