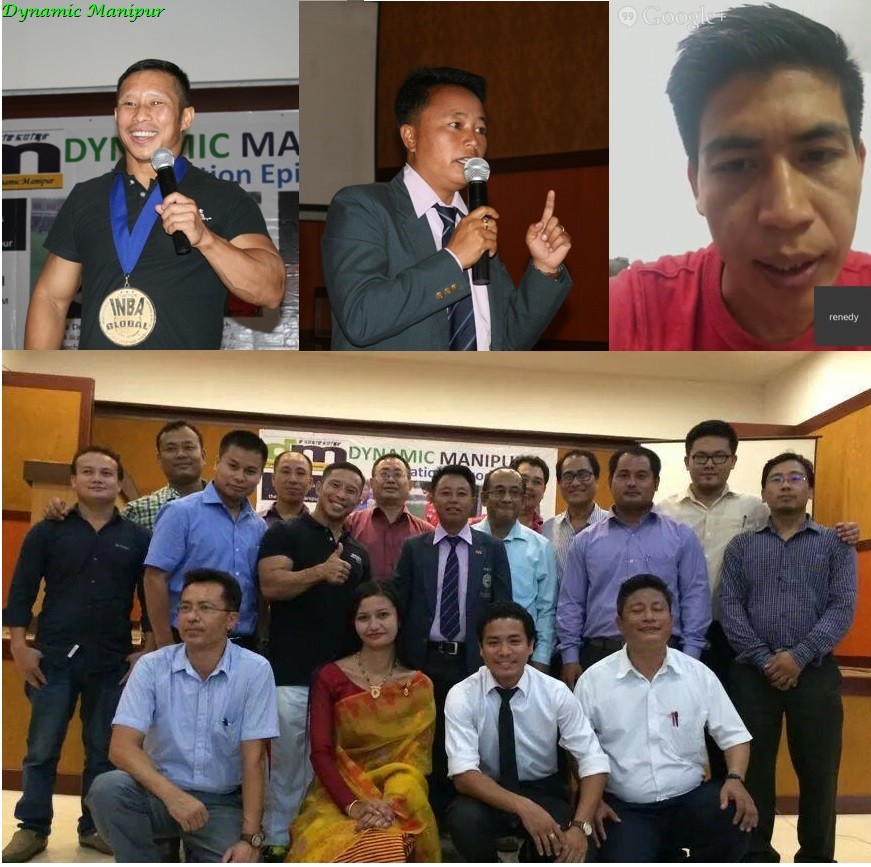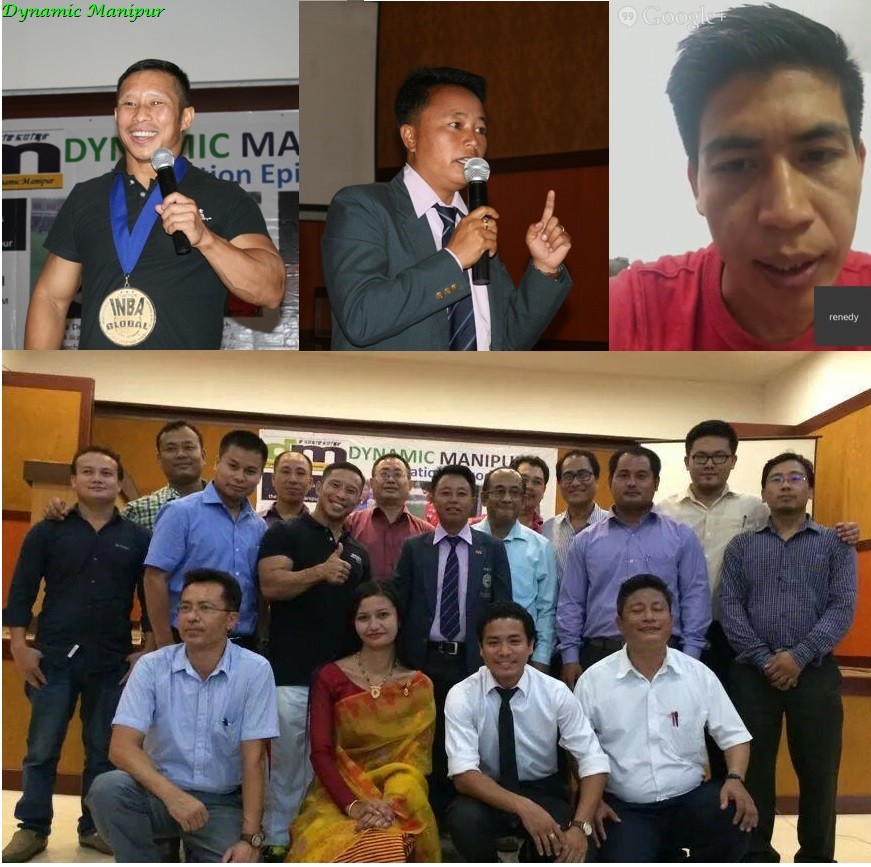 Imphal, July 14: Untold success stories that are motivating and idea-focused delivered by the eminent sports personalities of the soil gripped the hearts of audience gathered during Dynamic Manipur's Inspiration Episode-3 event held at Sangai Hall, Hotel Imphal here.
The Talk event was organized under the aegis of Dynamic Manipur with Manipur Times, the Peoples' Chronicle daily, Impact TV and  Siroi Offset Printers, Thoubal  as the media and Printing partners,  eminent sports personalities – Dr. Ng. Shantikumar Meetei, Mr. World 2013 who is also Professor of English, De Lin Institute of Technology, Taiwan  and L. Chaoba Devi, First AFC-A license holder women coach in NE States narrated the gathering about their life journey with a special focus to how they could climb the ladder of success against all odds.  
Despite his being out of station, Footballer Renedy Singh, President of FPAI, shared his life experience via Google Hangout (recorded video).
The Talk event under the banner Inspiration Episode-3 was organized with Babina Diagnostics, Hotel Classic, CC Tea – The Sui Genersis , Shija Hospitals & Research Institute, WiseWorld Immigration and Education Consultants and Likla – Thangjam Agro Industries as official Partners while MIMS, Manipur University, Korea Manipuri Association (KMA), North American Manipur Association (NAMA), Manipuri Association of Canada (MAC) and Malaysian Manipuri Association (MMA) as endorsing partners.
Naorem Brajendra, while giving welcome address, said that the event is held with the mission to inspire and foster learning among the youths of the state through the motivating and idea-focused talks from various  distinguished personalities 
Stating that Dynamic Manipur is a non-profit organization with a Motto of "Dynamic Change for Dynamic Manipur and vision of "Inspire and Empower the Youths and Create a Prosperous Manipur he said that the society aims to promote and nurture the concept of dynamic change by inspiring the youths, stirring the minds of thinkers and spurring the actions of the entire population toward uplifting of Manipur.
Several Dynamic Manipur core members and volunteers were present during the event. Recording of the speeches will be later available at Youtube.com/ManipurTimes. For latest developments of Dynamic Manipur, one can either join the Facebook group  https://Facebook.com/groups/DynamicManipur or follow Facebook page https://Facebook.com/DynamicManipur