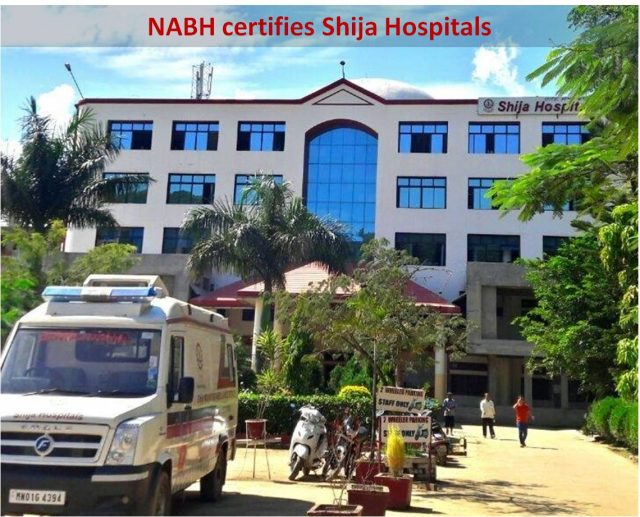 Shija Hospitals & Research Institute Pvt. Ltd. is the first multi-specialty hospital in the state to be assessed and certified for NABH Pre Accreditation Entry Level – Hospital programme for its services. The certificate was awarded on 7th December 2016 vide certificate no. PEH-2016-0171 by National Accreditation Board for Hospitals & Healthcare Providers (Constituent body of Quality Council of India), New Delhi. The independent final audit was done by NABH assessment team on 15th October, 2016.
The award of certificate means that there is a commitment to create a culture of quality, patient safety, efficiency and accountability towards patients. It lays emphasis on protocols and policies as per national/international standards for patient care, medication management, consent process, patient safety, clinical outcomes, medical records, infection control and staffing. Accreditation to a health care organisation stimulates continuous improvement and monitoring of its services. Feedback from patients is sought and complaints (if any) are addressed and there is a commitment to prevent adverse events that may occur.
Shija in its constant endeavor to bring world class healthcare to the region has laid immense importance on quality of care and continuous improvement of its services. It may be noted that Shija was also the first hospital to be ISO certified in the state. The Shija Blood Bank is also NABH Accredited (BB-2013-0057) and the laboratory is NABL (National Accreditation Board for Testing and Calibration Laboratories) accredited.