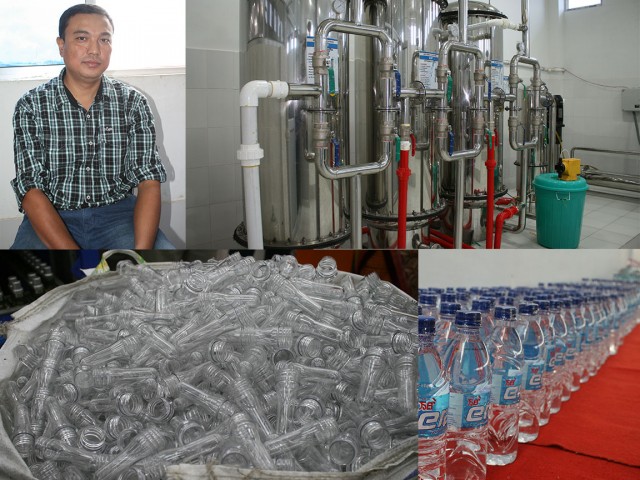 Despite our willingness to start up a manufacturing company under joint venture, we could not materialize our dream with no enough funds in our pockets and the technical know how and inputs involved in initiating such a business for a long time.  To start up the business, we approached some banks in Manipur for financial assistance. However, no bank was willing to provide us any. If there is a will, there is a way.  Finally, one Punjab and Sindh Bank accepted our proposal and provided us loan so that we can initiate the business. With the contribution from the four brothers and a financial loan amounting Rs 4800000 provided by the Punjab and Sindh bank, we started manufacturing packaged drinking water with installation of requisite machineries, revealed Managing Partner, Pibaran Industries M.Basanta.
With the intention to provide the people with quality drinking water, Pibaran Industries recently launched the company's packaged drinking water brand ERA which would be available in 500 ml, one litre and 2 litres pack as well as 750 ml bottle. The packaged drinking water of different bottle sizes manufactured daily in the firm is made available throughout the state and outside through many authorized dealers and retail outlets.
'Pibaran Industries', a promising packaged drinking water manufacturing company based at Heibongpokpi located along the Uripok Kangchup Road Pibaran is a joint venture of four brothers namely M Basanta, M Ratankumar, M Arunkumar and M Nandakumar  born to Priyogopal hailing from Uripok yambem Leikai.  Their father was also a businessman by profession. He is now retired from the business and motivates his sons towards success business.
Our new venture aims at providing safe package drinking water as well as creating more employment opportunities for many people. Addressing the issue of incidents of contaminated packaged drinking water, Managing Partner of Pibaran Industries M.Basanta said "ERA packaged drinking water brand undergoes double media filter, micron cartridge filter, and Ultra Violet treatment test to ensure public safety".
Replying to a query regarding frequent media reports carrying the news of incidents of availability of contaminated packaged drinking water manufactured by some manufacturing Industries in the market, he said, "As for Pibaran Industries, a joint venture of four like-minded brothers, we are committed to provide quality packaged drinking water to the people at our best level.  We do not come out as entrepreneurs with an aim to create more profit for personal gains, but to create more employment opportunities for the jobless youths living in this armed conflict ridden state while contributing to the economy of the state which is industrially backward. In any manner, we will not compromise the question of human health with profit making of the company. We ensure human health and public safety while carrying out our business, maintained he.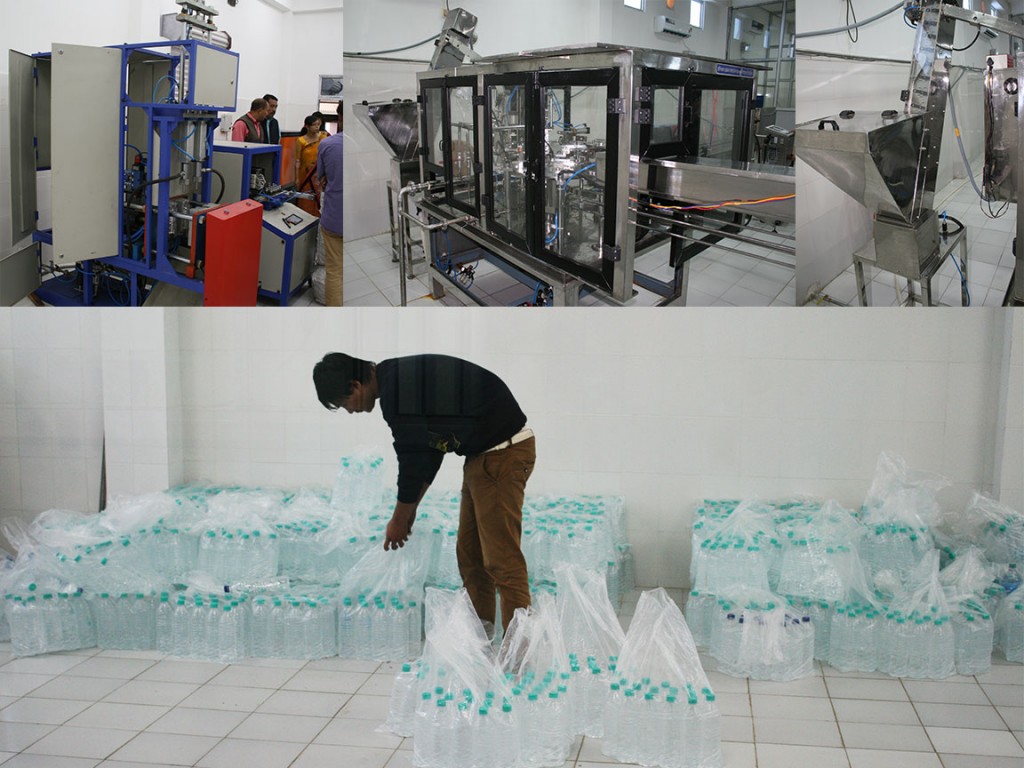 The budding manufacturing company in packaged drinking water sector has been able to provide employment to at least 48 people of the state. With exception to the skilled workers, the company engages most of its non skilled workers from the nearby villages of Heibongpokpi. The Industry was set up there after prolonged and toiled preparation of the four like-minded brothers who earlier worked in different professions.  They united themselves and ventured out to establish the packaged water industry.
Regarding why they selected Heibongpokpi village as location of the Industry, he said that the place which a bit far away from the Imphal city gives a favorable atmosphere for such a manufacturing industry. Setting up of the company here has benefited the surrounding villages with the company engaging the locals as semi skilled and unskilled workers are mostly engaged from there.
He said that the company manufactures packaged drinking water with the approval from Bureau of Indian Standard (BIS) and the laboratories are also maintained as per BIS norms. With several packaged water manufacturing brands mushrooming up, competition is very high. In such a juncture, we manage to compete with other brands with quality products,  Nowadays, business in packaged drinking water becomes a thriving business with most of the people becoming health concerned and using packaged drinking water, he maintained.
"In fact, development of a state depends on industries and factories. The development prospect of Manipur is dim as there is no any industry. Coming up of more entrepreneurs would make the state self-reliant and solve the unemployment problem which is a headache to the state government. Therefore the government needs to encourage the entrepreneurs by solving the problems being faced by them, observed he.
"Despite the problems of erratic power supply, bad law and order situation and impact of frequent bandhs and blockades impeding transportation of the required raw materials from outside, local entrepreneurs strive to create a niche in their business with quality and durable products. Since power supply is so erratic on the state, we spend extra money on electric generators for uninterrupted operation of the machineries at our worksites. We always put in all out effort to enhance the economy of the state by manufacturing quality brands while providing jobs to many youths despite various impediments such as bandhs, blockades, erratic power supply and illegal taxes along the national highways which generally retard the pace of development of prospective business.
[ecwid widgets="productbrowser search minicart" categories_per_row="3″ grid="10,3″ list="60″ table="60″ default_category_id="21294227″ category_view="grid" search_view="list" minicart_layout="MiniAttachToProductBrowser"]