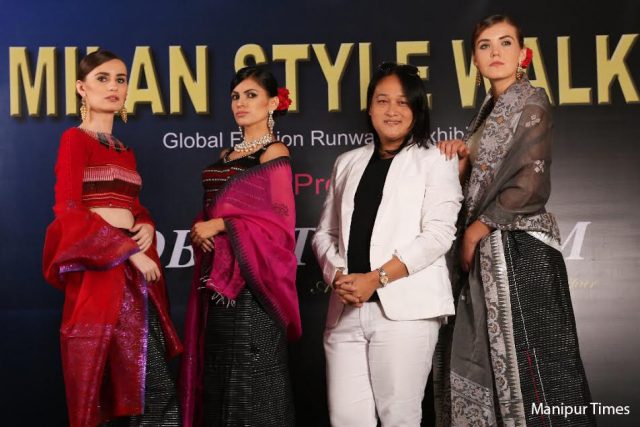 Manipuri designer and stylist Robert Naorem showcased his collections at Milan Style Walk on 14th June 2017 at Bercela Milano Hotel in the city of Milan, Italy, the world's biggest fashion hub.
The 3-day fashion event was organised by Europe Indian Fashion Council with the theme to bring in the unique forms of collections and fabrics of India, supporting the handloom and textiles industry. Four designers from India had been selected and Robert Naorem was one of them. The other three were from Goa, Coorg and Rajasthan respectively.
The Show was witnessed by all fashionistas of Milan and other cities. The designs and textiles showcased at the event was new to the audience and it was a delightful vision to the city. The event also had exhibitions which have the designers a platform to exhibit their collections. Each designers were given the opportunity to exhibit only eight outfits. Most of the clothes at the exhibition were sold out.
Robert Naorem brought in the diversity of various cultures in one platform and showcased his designs that include handloom Enaphi and Phanek with blouse stitched out of Naga and Kuki shawls. The collection by Robert Naorem was a tribute to the weavers of Manipur.
[ecwid widgets="productbrowser search minicart" categories_per_row="3″ grid="10,3″ list="60″ table="60″ default_category_id="21294227″ category_view="table" search_view="list" minicart_layout="MiniAttachToProductBrowser"]