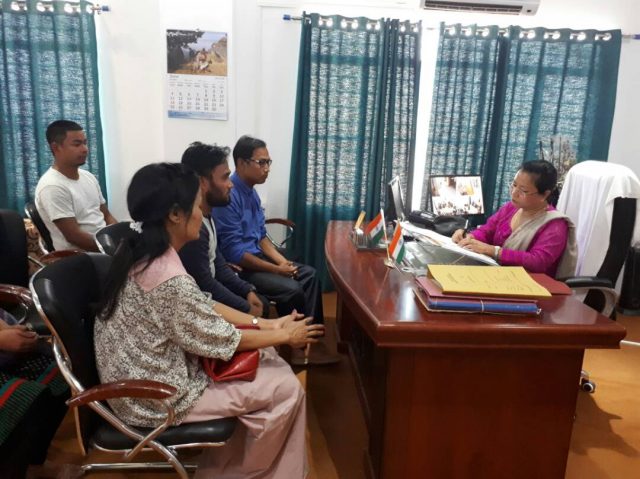 Imphal, June 15, 2017 (DIPR): Social Welfare and Cooperation Minister Smt Nemcha Kipgen today met and ardently heard the grievances of the public on the occasion of Meeyamgi Numit (People's Day) at her Office Chamber at New Secretariat, Imphal.
Most of the issues highlighted before the Minister today were related to non-payment of old age pension, schemes and job opportunities for differently-abled people, construction of Anganwadi centres and some of the concern related to her departments.
The Minister expressed deep gratitude in directly reaching out and interacting to the people on this day specially dedicated for the people. She aspires to fulfill all the wishes and desires of the people as a leader and assured for necessary actions.
More than 100 visitors came to meet the Minister and all the visitors were given the opportunity to directly interact with the Minister. Officials from the concern departments also interacted with the Minister.(DIPR)
[ecwid widgets="productbrowser search minicart" categories_per_row="4″ grid="10,3″ list="60″ table="60″ default_category_id="21294227″ category_view="list" search_view="list" minicart_layout="MiniAttachToProductBrowser"]