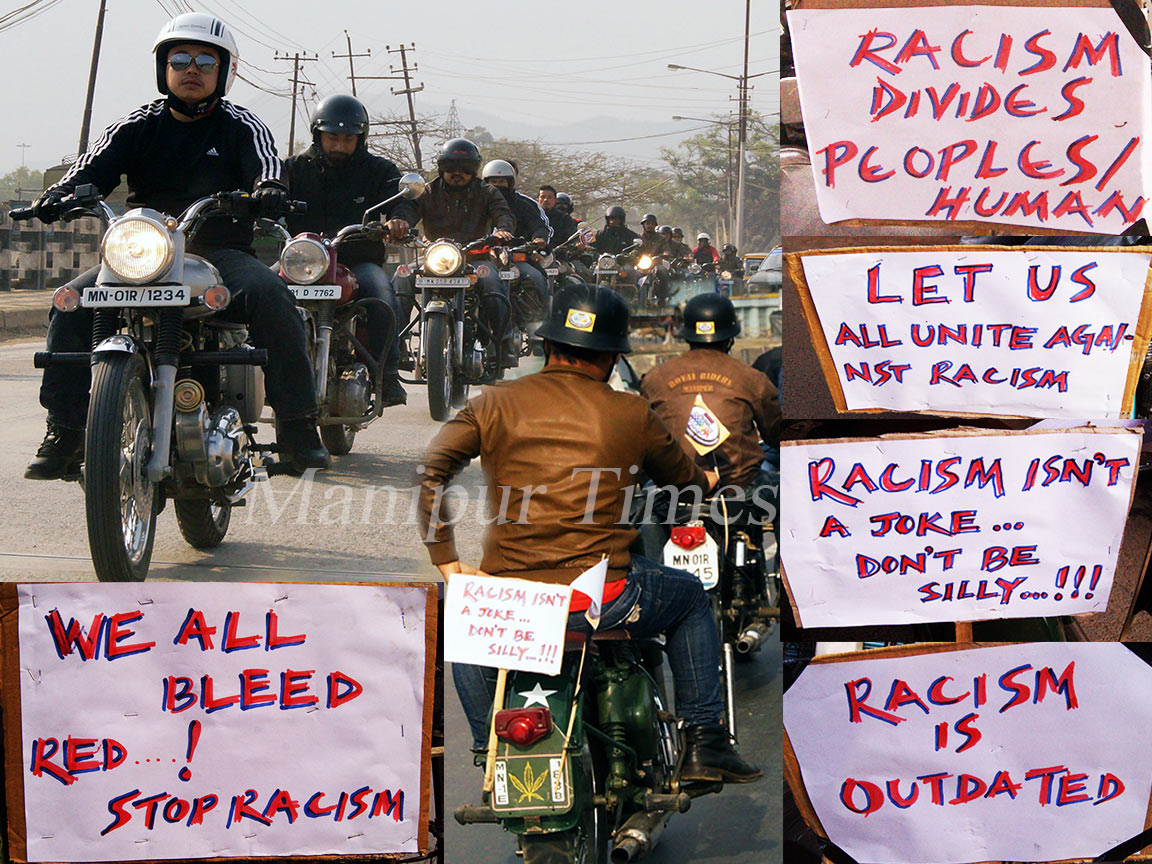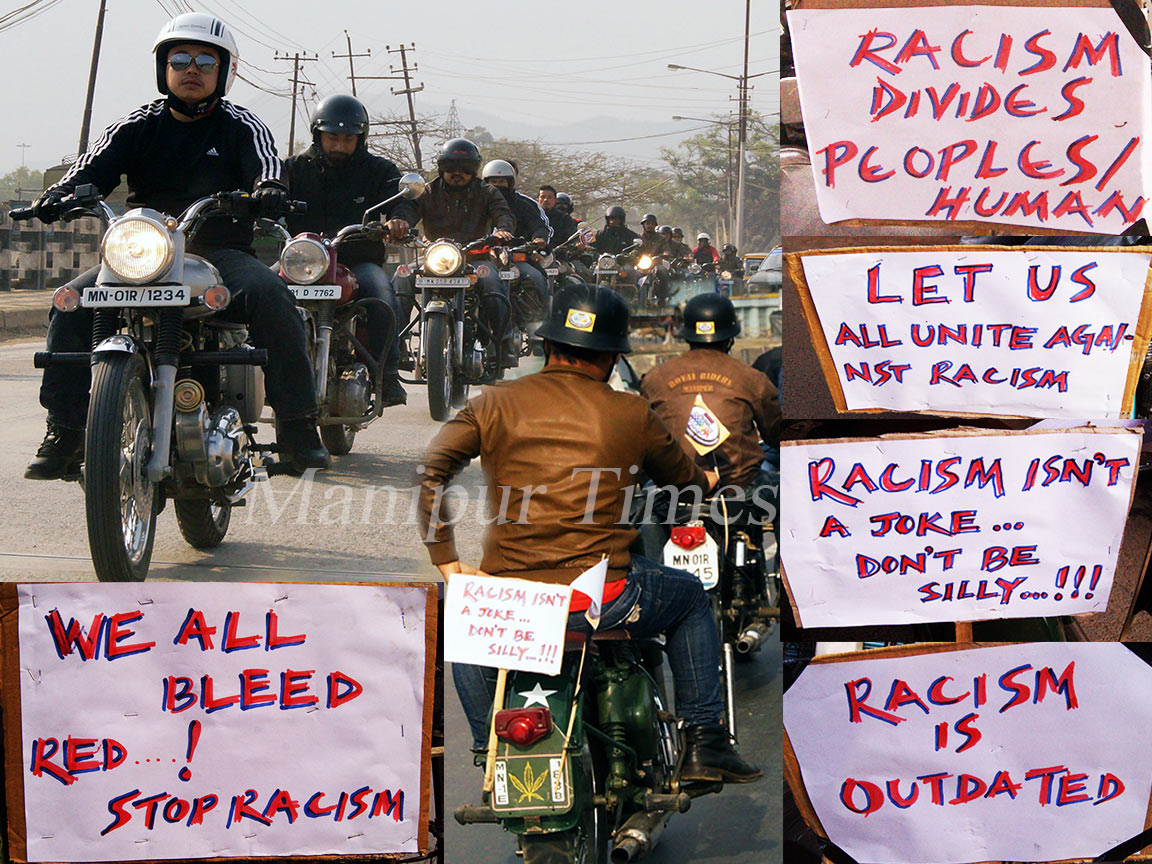 Royal Riders Manipur hit the road today as a part of two days nationwide ride against Racial Discrimination in India. Initiated by BOBMC under the banner 'Bikers against racial discrimination' Royal Enfield Riders in Delhi, Hyderabad, Bangalore, Shillong, Nagaland, Aizawl, Assam, Nagpur, Chennai, Mumbai, Goa, Silchar, Kolkata, etc took to road carrying messages to stop racial discrimination. The stickers of BOBMC read 'We are all equal under God'.   
The protest came into light after the unfortunate incident where a student in Delhi was killed by a mob for raising his suppression over an issue for doing a yellow hair. Nido Tania was also a son to an MLA of Arunachal Pradesh. A fight took place and he was arrested by police and later released only to be killed by the locals from where he was arrested. Out for a better education and came back as corpse the student from North East Nido Tania was against Racial Discrimination till his last breathe.
In support of the cause for eliminating the ugly racial outburst BOBMC took to road with their motors appealing to stop Racial Discrimination that have taken so many lives so far in various part of the nation.
Racism divides people/human, We all bleed red, stop racism, Let us all unite against Racism, Put racism offside,             Racism isn't a joke don't be silly are some of the slogans RRM carried on their bikes.
The rally started from RRM Headquarters at Langol and pass through wahengleikai, Nagamapal, Assembly Road Thangmeiband, Lamlong, Palace Compound, Secretariat Road Babupara, Singjamei, Kwakeithel, Tera and concluded at Khuyathong.