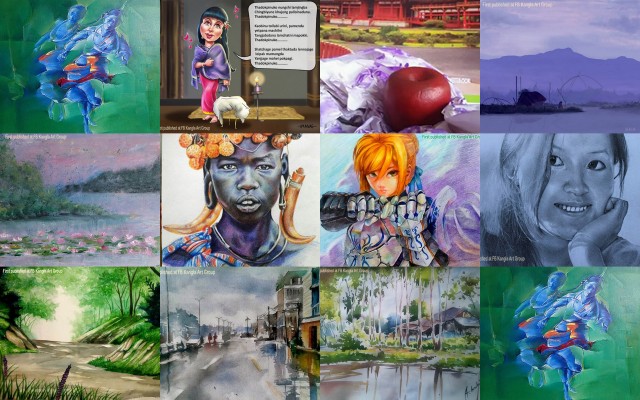 Selected Artworks from Kangla Art Group – June 2016
Contributed Artists for this month: Golmei Gandumpu, Anand Shamurailatpam, Ravi Sinam, Sushma Chabungbam, Manas Maisnam, Rajivkumar Narengbam, Golmei Bliss, Dilip Laithangbam, Samson D Laishram, Gunajit Sharungbam, Ashem Indrajit
KAG is a group of Art Lover, Amateur, Semi-Professional and Professional devoted to encouraging the growth and development of emerging Fine Art.
For Latest update form KAG, please join and follow at
https://www.facebook.com/groups/KANGLAARTGROUP/
Selected Artworks from Kangla Art Group – June 2016
Disclaimer: Manipurtimes do not hold copyright of artworks published here. Please contact KAG or respective artists for redistribution in any form or original artworks.
Artworks are shared as per provided by the KAG Admins, however if an artist wishes that his/her artworks can't be shared here, please contact us at [email protected]