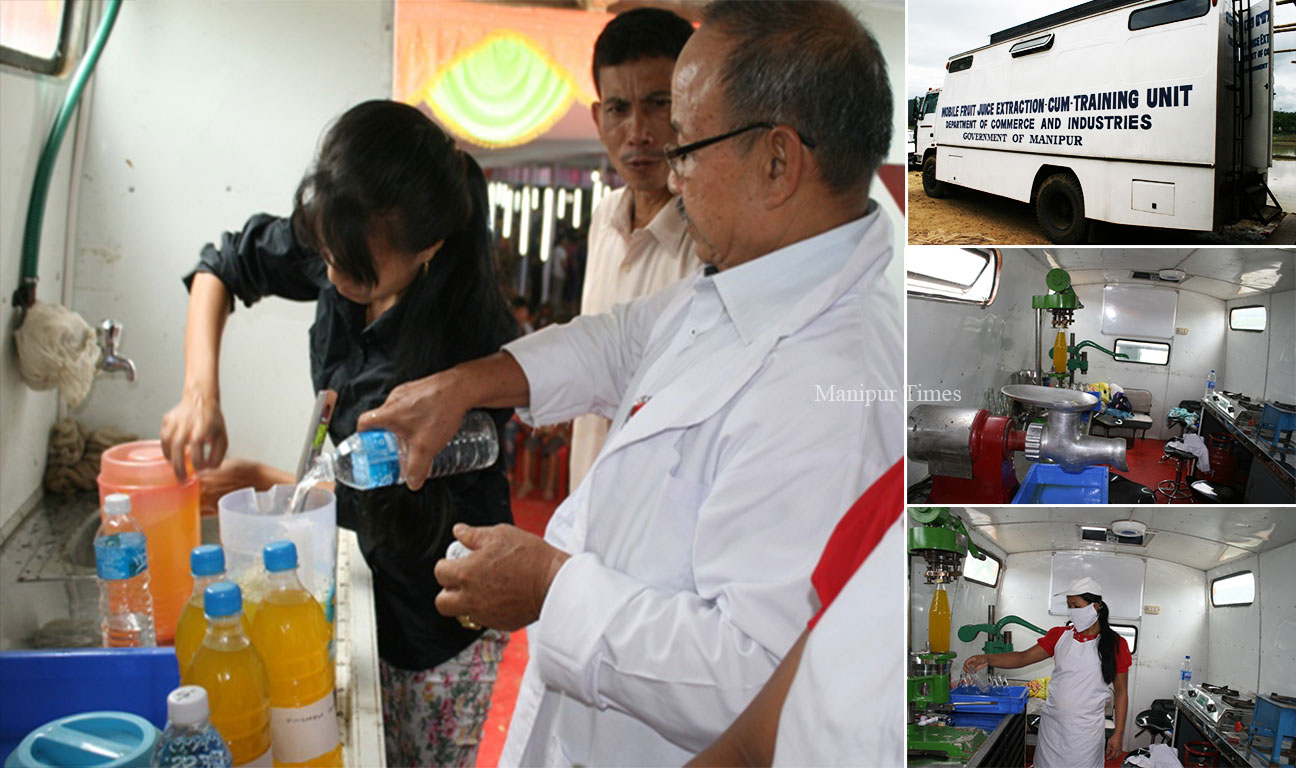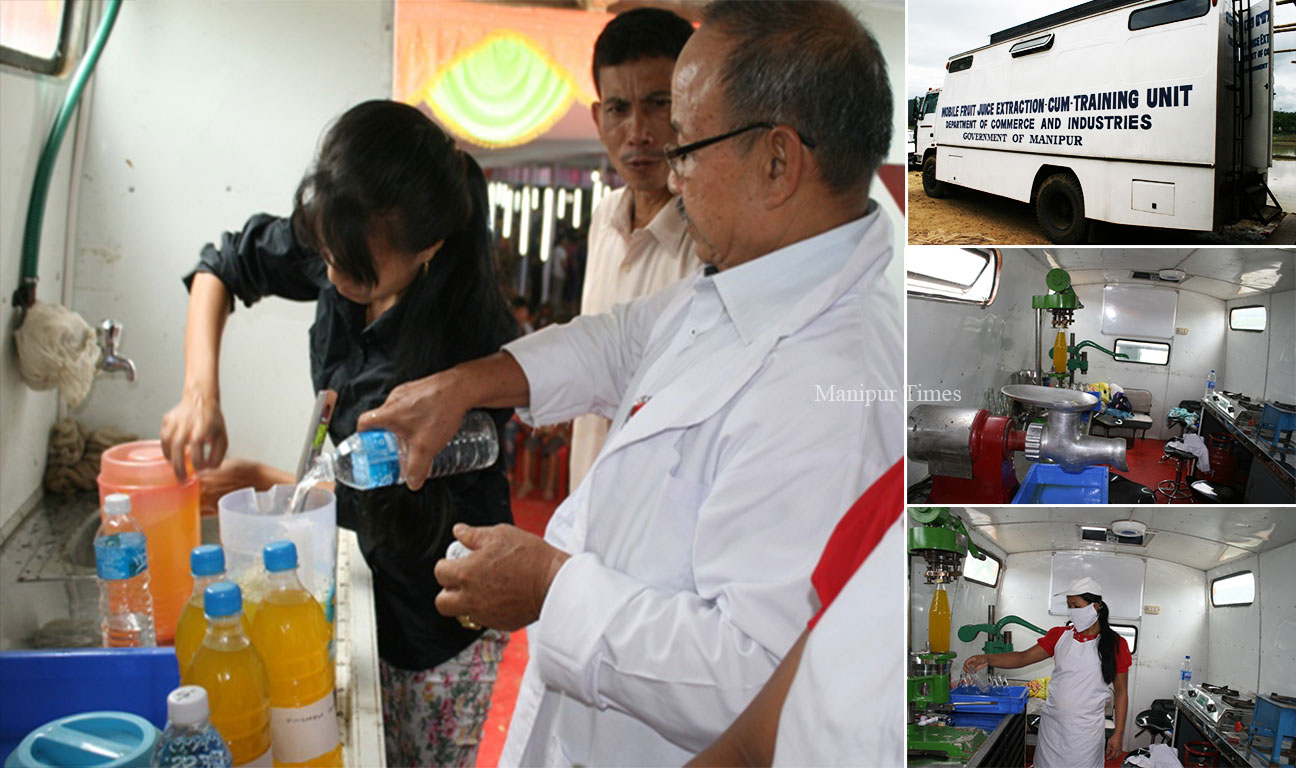 Training personals of Mobile fruit juice extraction cum Training Unit under the Commerce and Industries Department demonstrate the farmers as to how Pineapple juice is extracted during a Mobile Pineapple Processing demonstration camp held during the 7th Pineapple festival cum youth festival at Andro Poiroupat.
This squad of training personals moves far flung areas where farmers grow varieties of fruits and extract beverage. This brand new initiative taken up by the state Commerce and Industries department is committed to encourage the fruit farmers of the state while promoting fruit processing Industry sector.
According to an official, the mobile fruit juice extraction cum training unit was procured by the state Government at the cost of about Rs.20 lakhs. It ventures into fruit producing hubs in both the hill and valley areas of the State to extract fruit juice and bring the liquid form for further storage/processing at processing units. Apart from this, the expert officials of Commerce and Industries impart in-field training to the fruit farmers. It was launched in the year 2013 to facilitate the farmers.
He said that 30 percent of the total fruit production in the country go waste due to shortage of fruit processing units. Despite the farmers in the state producing enough fruit yield, they are not able to extract beverage as they can't afford to buy fruit processing machine. Launching of such fruit processing unit has now facilitated the farmers to some extent as the mobile vehicle directly moves to the fruit producing hubs to extract beverage with imparting in field training to the farmers as well. It has minimised loss of fruit production.