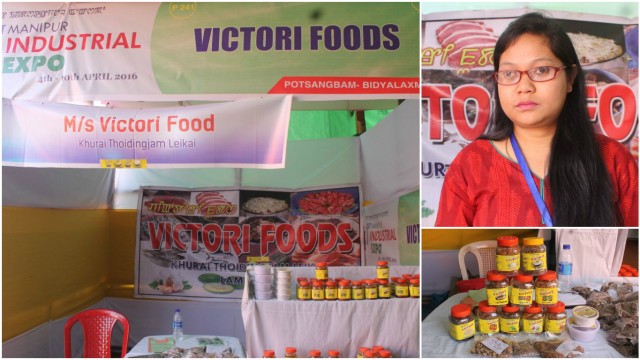 Victori Foods is a registered firm under the proprietorship of Potsangbam Bidyalaxmi Devi. It was founded in 2014.
Address: Khurai Thoidingjam Leikai, Imphal East
Business Connections:
Contact person: Potsangbam Bidyalaxmi Devi
Phone number: 9862740274
Email id : NA
Website : NA
Facebok page : NA
Webpage : https://manipurtimes.com/Victori-Foods
Available Products :
Pickles made of bamboo shoot, soyabean, fish, chicken, U-morok and ngari, ngari, Morok, MixVegetable, Mango, NgaThumyakpi, Mushroom.
Candy – Amla, Plum, Wild Apple, Mango, Ginger, Pineapple,
Others: Beson Powder, Morok Powder, Species Powder.
Products available at a) Business Address b) Selected retailer shops c) Online
Product Images
These products are listed here under the theme of "Make in Manipur online campaign" initiated by Maniputimes