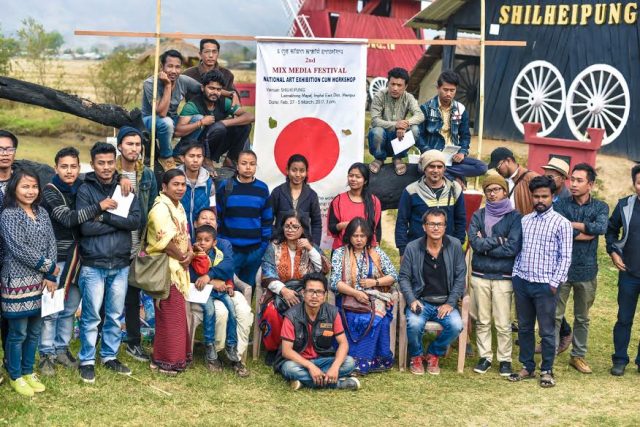 2nd Mix Media National Art Exhibition cum workshop was organised at Shilheipung Ecotourism and Crafts Village, Leimakhongmapal, Imphal East Dist.,Manipur. It was organised by Mix Media Foundation, a charitable Trust in collaboration with Shilheipung from 27 February to 5 March 2017.
Paintings on canvass, stone sculpture, wood carvings, sculpture making using Cement etc were live demonstrated by the artistes.
Altogether 47 artistes from various parts of India, particularly from Rajasthan, Tripura, Assam, West Bengal and Manipur took part the exhibition. International artistes were represented by one from Bangladesh and Lithuania.
More photos from the Inauguration function and during the week-long exhibition
2nd Mix Media National Art Exhibition cum workshop