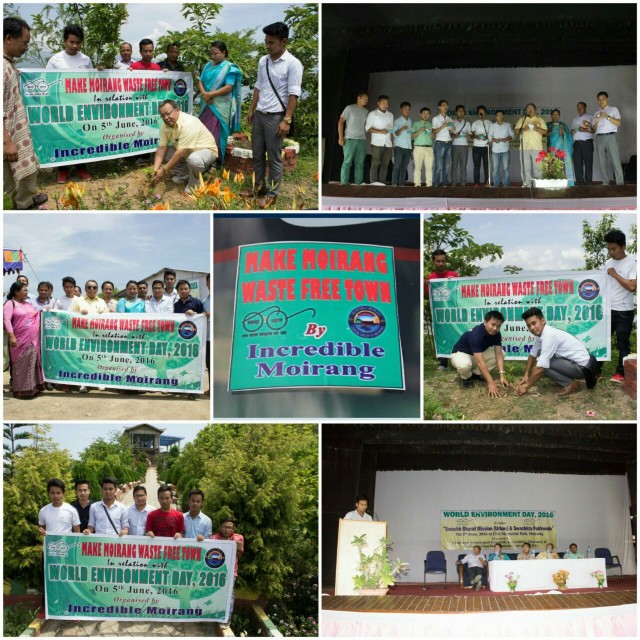 June 6, 2016: Incredible Moirang with Moirang Municipal Council and Manipur Urban Development Agency (MUDA) jointly observed World Environment Day 2016 on 4th of June 2016 at INA Complex Moirang. In the function. Mr. Geetkumar (Director MAHUD), Mairembam Memcha Devi(Chairperson of MMC), Mr. Uttam (Joint Director of MAHUD) and vice president of MMC acted as the Chief Guest, president and guest of honour respectively.
In the function, the Director of MAHUD, also announced to donate a sum of Rs.50,000 to appreciate the work done by the team IM so far and to encourage and support for further work to be done by the team.
Councillors of MMC, members of Bishnupur MC were also a part of the function.
By taking this great opportunity, the team IM launches a campaign based on cleanliness, "MAKE MOIRANG WASTE FREE TOWN", with an aim to promote Moirang as a waste free town in India.
In relation to the observation, the team Incredible Moirang(IM) and Moirang Municipality Council(MMC) jointly planted varities of trees from 3rd to 5th June,2016 at Omba and Nurathel Garden, Moirang.