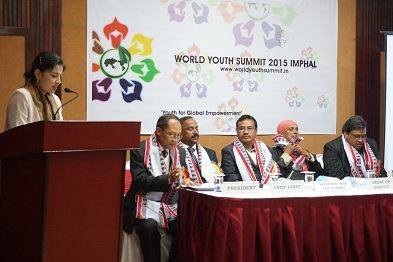 http://www.worldyouthsummit.in/ a website dedicated to the upcoming World Youth Summit 2015 to be held in Imphal was launched today at Hotel Classic. So far more than 200 delegates from across the World has registered for the Youth Summit and it is continuing.
The event is to be hosted by The Club 25 International Manipur at City Convention Centre Imphal between 15th – 19th March 2015. "Youth for Global Empowerment" is the main theme of the Summit.
Earlier the same club have organised Global Youth Meet at Imphal in February this year.
Five awards like Global Youth Award 2015,Best Presenter Award, The Club25 International Award, Best Participant Award, Best Group Presentation Award is one nice feature for the participants.
The organizer seeks support and cooperation from the people.