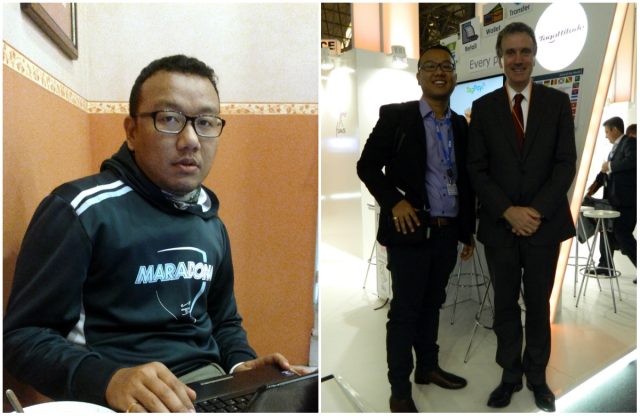 Changing the Fortunes of India's North East
North East India has always presented major challenges to business startups because of the intricacies involved with economic underdevelopment, insurgency, and ethno-religious complexities. The region has many security challenges that make it difficult to accomplish much. The conflicts that bedevil this region coupled with geographical remoteness and the problem of migration have been major challenges to entrepreneurial ventures.
The region has remained as a black hole for startups because of factors that include poor communication, lack of technological infrastructure, and funding. Nonetheless, this is a region that possesses great potential for startups. One startup has overcome the hurdles and proved that it is possible for this region to come up with startups despite constraints.
Jobsenz and the Facebook Startup Program
There are of course many positives from the North East region of India with successful startups such as Jobsenz getting launched. The technological and innovative test prep marketplace combine with job search engine is a startup that is an emerging success story. The startup recently became a part of FBStart, a global program by Facebook that provides assistance to startups.
Jobsenz was selected because of its remarkable development and the fact that it has a very promising future. FBStart is convinced that the extraordinary advancements that Jobsenz has made are a strong foundation for continued expansion.
The startup received mentorship and a chance to work in collaboration with the Facebook team. They now have the unique privilege of accessing a platform where there is an exclusive community of startups from all over the world. Along with this, they were given US$40,000 credits and services by Facebook, Amazon, MailChimp, and other major technological organizations.
Jobsenz an Initiative of a North East India Local
Monish Karam, the founder of Jobsenz was born and brought up in North East India in Manipur and is now based in Singapore. Monish established Jobsenz after he received an Entrepreneurship Award while studying for his MBA at the National University of Singapore and IE Business School in Madrid, Spain.
Jobsenz plays an integral part in helping online users to search for employment, build their resumes and in preparing for exams. The company was originally started with a software product known as recruitsenz but was later sold to a Singaporean company. The new product Jobsenz was introduced in 2015 and is available in Sri Lanka, Bangladesh and India.
Jobsenz also integrates a marketplace for coaching centers and tutors that sell their content directly to jobseekers. Users can find jobs locally, create a multilingual online resume on PDF, and get themselves ready for interviews or exams using live mock questions papers, flashcards, or study notes provided by coaching centers and educators. In India, more than 100,000 app downloads have been taken place.
Milestones in North East India's Development
The success of Jobsenz and the recognition they have received is a major milestone in the development goals of the North East Indian region. Such startups go a long way in bringing change to the region. The success that has been achieved by Jobsenz is a major inspiration.
The fact that they have been recognized by a giant such as Facebook and have received assistance to grow and monetize their startup and their mobile app is testimony to the region's latent hidden capabilities.
If the Jobsenz startup can achieve such a feat, it is a testimony to the fact that this region can emerge as a force not only in the area of technology but also in many other areas. There is still much more to achieve but this is a remarkable beginning.
Website: http://jobsenz.in
Manipur Jobsenz: http://bit.ly/296XZLU
Jobsenz list of apps: http://bit.ly/2aTh3xy