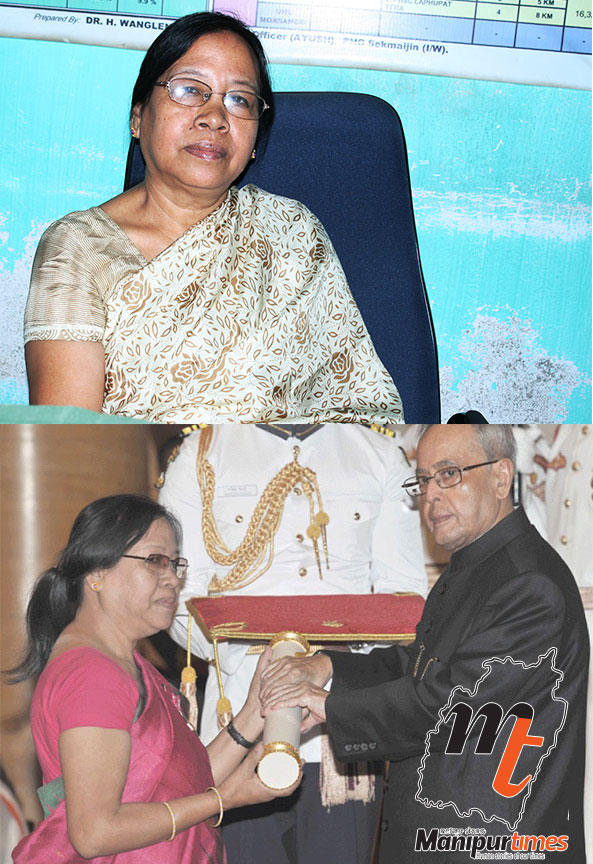 The increasing trend of doctor-patient conflict in the state is very unfortunate and condemnable. It becomes a fashion when a patient dies accidentally in the hospital, patient party attacks doctors and vandalize hospital properties alleging that the patient dies due to doctor's negligence while  doctors would cease work sitting back to the patient party. In Manipur, many lives have lost in hospital medical care delivery system.  Majority of such dead cases occur in the field of child delivery related cases.  As a doctor, I am deeply concerned about such phenomenon. What a horrible experience it is to hear that, in the most recent incident, the death body of a woman was kept at the house of the supposedly wrong-doing doctor. Yes, patients, sometimes,  die due to negligence of doctors or lack of expertise in the related field. However, resorting to mob violence will not bring any solution to the otherwise complex problem. On the one hand, Doctors also need to render their services with a sense of dedication and medical ethics to regain the losing public trust. Otherwise, the gap of doctor-public relation will continue widening, said Dr Sarungbam Bimolakumari Devi, Chief Medical Officer Imphal west.
Dr Sarungbam Bimola Kumari Devi of Sega Road Thouda Babhok Leikai, who is currently serving the State Government as Chief Medical Officer of Imphal West ,was recently honored with the prestigious title 'Padamashri, one of the highest civilian Awards of the country,  by the president of India Shri Pranab Mukherji in recognition of the lady Doctor's commendable services rendered to society as a medical professional during her 35 years medical career.  She was among the 75 Padma Shri awardees selected for the year 2015 as announced by the Government of India on the occasion of Republic Day.
Brief life sketch of Dr Bimolakumari
Born on July 1, 1956, Dr Bimola got her primary education from Pettigrew LP School at Singjamei Thokchom Leikai which is now extinct. Then she shifted to Shyamashakhi Girls high school where she passed Class VIII. She passed Matriculation and Class XII from TG Higher secondary school. Having passed class XII science from the school, she did her MBBS degree at Regional Institute of Medical Sciences (RIMS) Manipur. She completed MBBS degree in 1979 and joined as government doctor.  She has been in the medical profession for 35 years.
Her commendable activities
As a doctor, she worked in many Primary health centers, Community health centres and district Hospitals located in remote hill areas of the state and was instrumental in numerous deliveries for high risk pregnant women. She could win the heart of many people with her sincere service while she was working as a doctor in many far flung PHCs and CHCs. Apart from this, she has been actively involved in national immunization, JE, Measles campaign and pulse polio immunization. She was the designated Food Safety Officer during the visit of president of India and the Prime Minister Narendra Modi in Imphal. As Nodal Officer of National Tobacco Control programme, she was instrumental in seizing and banning chewable tobacco products in Imphal. Under her supervision as Fppd safety Officer, several food products including coming from neighboring countries like Myanmar and China are being strictly monitored.
She has been in close association with Nehru Yuva Kendra, Ministry of Youth Affairs and Sports, student's organizations and many youth oriented organizations for sports, health care and awareness activities especially among the poor, rural and needy people of Manipur. She has been actively taking part in woman empowerment and tribal upliftment programmes.
She also involves in many social activities being the member of Dalit Sahtya Academy, Cultural Forum Manipur and All Manipur Nupi Lup apart from her busy working schedule of medical profession.
Professional Achievements: 
Dr Bimolakumari is also the recipient of numerous awards and honours including a commendable worker and donor award by the cultural preservation centre, Manipur in 2013; Dr BR Ambedkar International Award,2014 on the occasion of caste free India meet 2014 for her excellent work in the field of social work by Dalit Sahitya Academy, Assam state branch; Swami Vivekananda National award by Dalit Sahitya Academy Manipur in 2014, Dr Ambedkar International awards 2014 conferred by Nepal Law and Order Minister Narhari Acharya in recognition of her contribution towards equality of people belonging to different caste and communities. The award was initiative  of  Nepal-India Friendship Organisation, Babu Jagjivan Kala Sanskriti and Sahitya Academy , Kathmandu .
Dr S Bimola Kumari joined the State Medical Service in October 1979 and served mostly in rural areas of Manipur with dedication towards a better healthy life of the society. She was designated as Food Safety Officer during the two visits of the Prime Minister Narendra Modi in Manipur.
Maxim to medical professionals
When all the doctors follow the medical ethics while rendering his or her service to the ailing people, the misunderstanding between doctors and people can be minimized. Doctors should not consider medical profession as the best tool for making profit but the best opportunity to render noble service to humanity, maintained the lady doctor.
During her long service career, Bimolakumari managed to provide the best service she could without any vanity. Recognizing her service, she was selected for Padama Shri award by the Government of India.
Padma Awards – one of the highest civilian Awards of the country, are conferred in three categories, namely, Padma Vibhushan, Padma Bhushan and Padma Shri. The Awards are given in various disciplines/ fields of activities, viz. – art, social work, public affairs, science and engineering, trade and industry, medicine, literature and education, sports, civil service, etc.
The award is conferred by the President of India at ceremonial functions which are held at Rashtrapati Bhawan usually around March/ April every year. This year the President of India has approved conferment of Padma Awards to 104 persons. The list comprises of 9 Padma Vibhushan, 20 Padma Bhushan and 75 Padma Shri Awardees. Seventeen of the awardees are women and the list also includes 17 persons from the category of foreigners, NRIs, PIOs and 4 posthumous awardees.