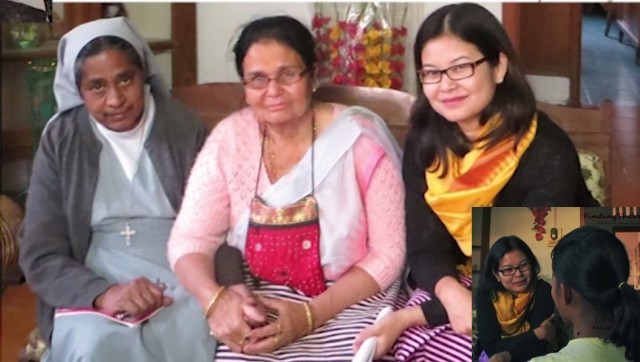 S02E07 FindingTheVoices: Sneha Bhavan, Home for the children and HIV infected woman in Imphal, Manipur
Guest Speakers : Sister Teresa and Children of Sneha Bhavan
Interview Location: Imphal, Manipur, India.
Sneha Bhavan, a home founded by Sister Teresa in 1994 mainly for HIV +ve infected Drug addicts and woman alcoholics, who were discriminated and disowned by family. Soon it also became a home for the children born by these women, children whom nobody would claim for, after the mother died. Sneha Bhavan also provides vocational trainings to these women to help in their sustenance. Sister Teresa shared the struggles, issues and her pain in not able to accommodate all the children for lack of resources and limitations. Also she shared about the kind gestures and help from the public.
It should be noted that this home is open to anyone irrespective of Religion. And it's humanity which ties everyone here and there is no religion conversion to be a part of Sneha Bhavan.
Watch and listen to Sister Teresa and Children of Sneha Bhavan sharing their unique story, story which will definitely leave one to ponder on what and how we can help.
I spoke to some of the children to talk about their dreams, aspirations and understand them. And I was left in awe, such bright, smart and beautiful children and there is so many things we can do for them. Most kids wanted to become nuns or priest, not that it's a bad option and that is all they see now. I hope to visit more children and talk about FindingTheVoices and share the different career options from people of our own, the stories of our Guest Speakers so that they are aware of the different options.
This article was originally published at Finding the Voices.