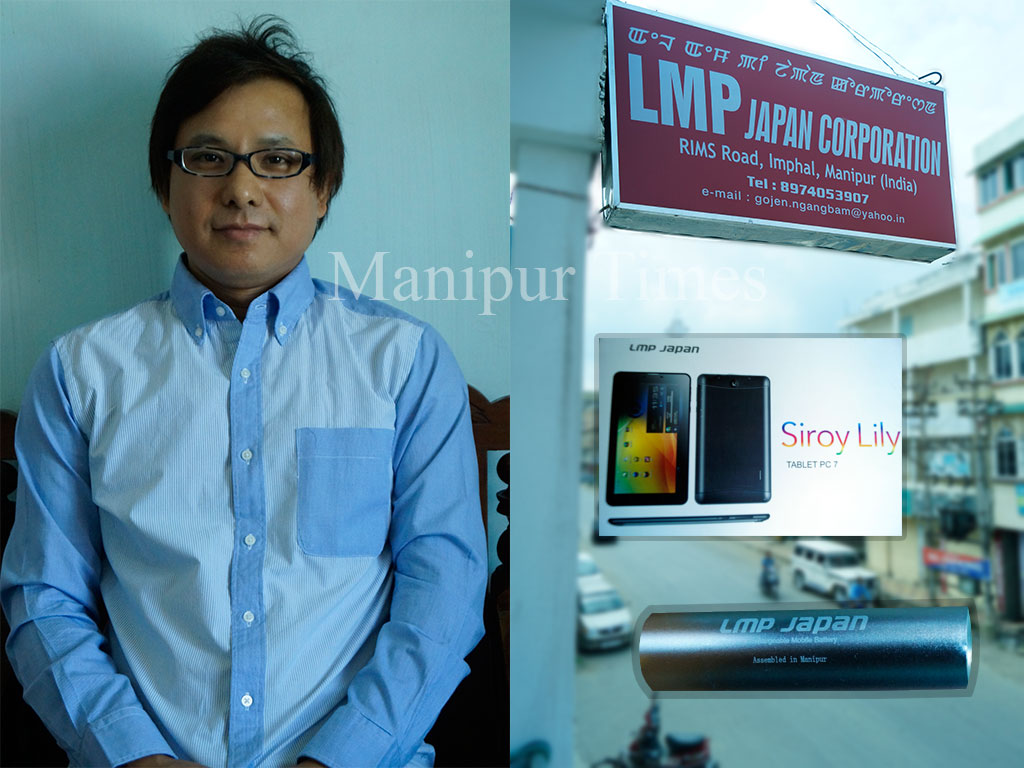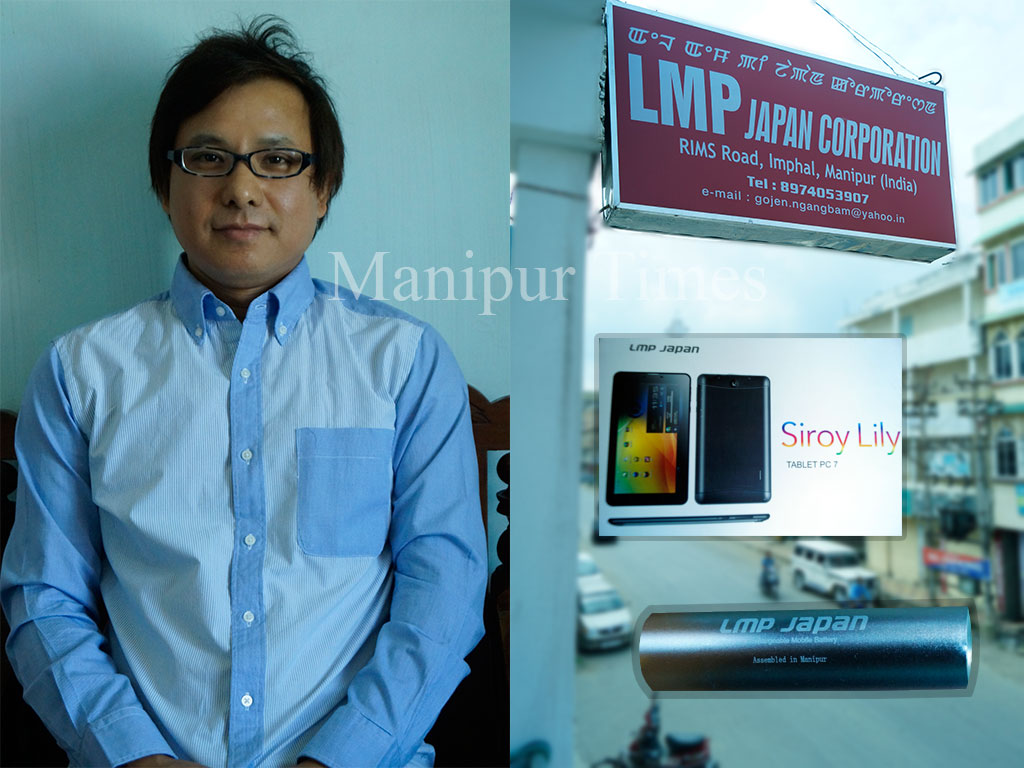 The Siroi Lily Tablet marketed in Japan, Manipur, some places in India and globally through e-bay was a good sale with only 50 pieces left in the first manufacture of 1000 (One Thousand) pieces. The cost price of a Tablet is Rs 14,000. It has fingerprint and face identification lock system too. Siroy Lily Tablet is Dual Sim and 4.2 Android phone.
An 8 megapixel and 3 mega pixel back and front camera will be another feature of the second version already launched in Japan. The second version has voice lock system. More up gradation in the screen for clarity with Acos screen is expected as the founder of LMP Japan Bobo spoke with Manipur Times in an exclusive interview.
The Siroi Lily Tablet is certified by CE an international grade from European market a global standard. LMP Japan is founded by   Leimapokpam Bobo a forty five year old resourceful person from Manipur who shifted to Japan twenty years back. His company got CE two years back.
Besides Japan based LMP Japan founded by Leimapokpam Bobo also manufacture Digital Spirometer to measure functioning of lung, Combine Stethoscope, Portable Ultrasound, Anemometer – wind velocity measuring equipment, water purity tester, etc
LMP Japan also make back up mobile charger (power bank) with torch light which is assembled in Manipur and a big demand considering the gaps in electric supply of Manipur.
The Company has its office at Chandigarh and Delhi. In Chandigarh they tie up with Biomax Company dealing with medical equipment. In Delhi office three people from the State are engaged so far.
In Manipur three trained mechanics for City San, Ultrasound, X – Ray machine are working for the company. They are also planning to train more people for maintenance service in fixing city scan and MRI machine.
 LMP Japan's first product
Leimapokpam Bobo founder and CEO of LMP Japan expressed that the company is four years old. Bobo started the company with his own financial back up. Mitsubishi Bank in Japan shares 40 % of his stock as shareholder.
Anemometers which is used in measuring the velocity of wind was the first instrument he make for his company. He procured silver from Manipur readily available at the market where utensils are made as the material was costly in Japan for making Anemometers.
Work in Japan
Bobo met his Japanese consort in New Delhi when she was on a tour to India. They flew to London where she was doing her MBA and went straight to Japan as that was the time when they both completed their degree. They got married and settled in Japan. Bobo worked in AIWA Company the present SONY Company. Then he completed his MBA from a Japan based American institute.
Bobo was the lone son so everyone in the family was missing him when he decided to settle in Japan. "I love my parents and I thought loving them from anywhere was the way. My dream was high so I opted Japan", Bobo recalled his nostalgic days.
He worked in AIWA for ten years. During his working days he had already started to think of opening his own factory. He invited some of his senior working colleagues who retired from the company but really passionate and skilled in making things to start his company. Now 15 Japanese experts are working in his factory at Yokohama and another 6 Japanese employed at the head office. He is planning to engage more people as the company became self-sustainable and is on the verge of expansion.
An Interesting Home Work for my kid from the Japanese School
Leimapokpam Bobo has two sons who are 12 years and 8 years old. The one in the fifth standard got homework where his teacher asks him to make a movable Robot. Children are taught to make many things on their own with theory classes in Japan. Bobo went out at the store with his son who had fair knowledge of what to get from the store and help him in his home assignment. He was told that the teacher asked the boy to make a Robot which can have any feature but should move so he helps his son in making a Robot as Home assignment. It gives my child fair knowledge of making things opined Bobo.
The kids learn to play piano, has swimming class, drawing period, athletics class in School. There are lots of learning beyond theory in Japanese Schools.  
"One needs to have a product line to get a Job in Japan. He or she has to know how to make a thing as per an individual's education level like a graduate student or a degree student should know how to make certain things. The company will give work accordingly to one's capacity of making things not only by his /her degree", says Bobo.
Perhaps Japan is rich with the products they manufacture. There are many good things we get to learn from this majestic country. 
Combined Stethoscope of LMP Japan
LMP Japan's Stethoscope with ECG which was already launched in Japan is an invention by Bobo. The equipment is first of its kind in the world. Specially use for home treatment as a fast indicator. The monitor of ECG is attached at the back of the stethoscope which   gives a convenient report however for an accurate measurement the ECG report at the diagnostic Centre should be preferred. It happen that a doctor in Imphal checked a lady for trial of the combine stethoscope and she was found to have some
Fault and immediately she was given treatment along with medication. The equipment is portable and handy, making it quiet reachable.
To be continued…
[ecwid widgets="productbrowser search minicart" categories_per_row="3″ grid="10,3″ list="60″ table="60″ default_category_id="21294227″ category_view="grid" search_view="list" minicart_layout="MiniAttachToProductBrowser"]