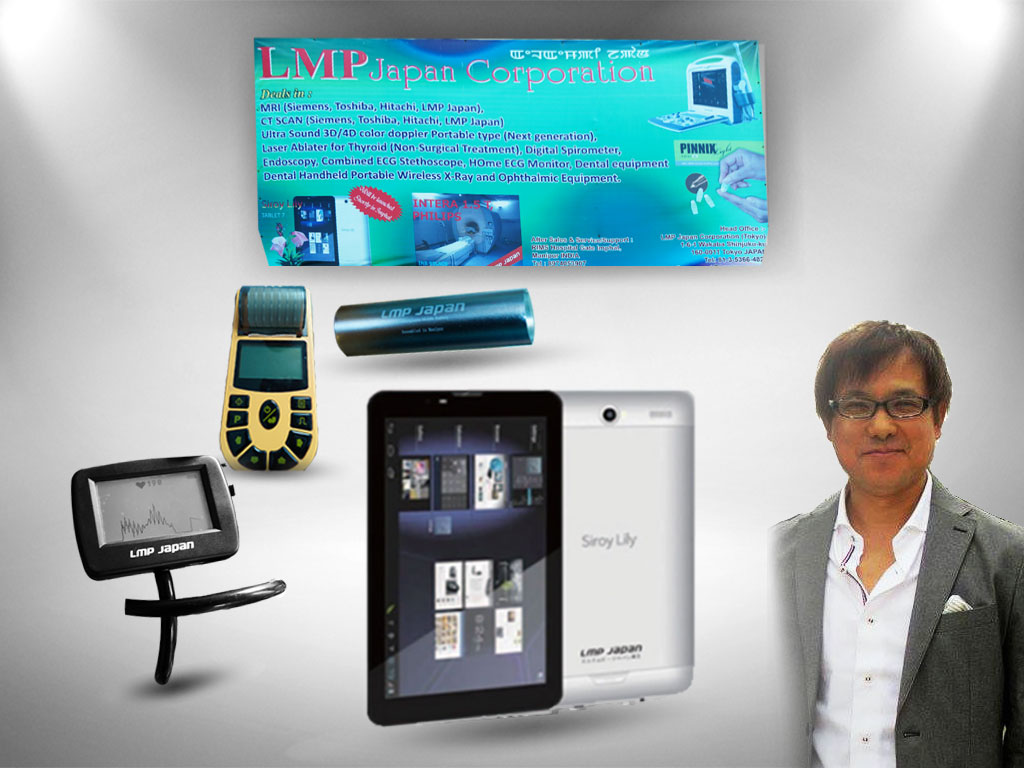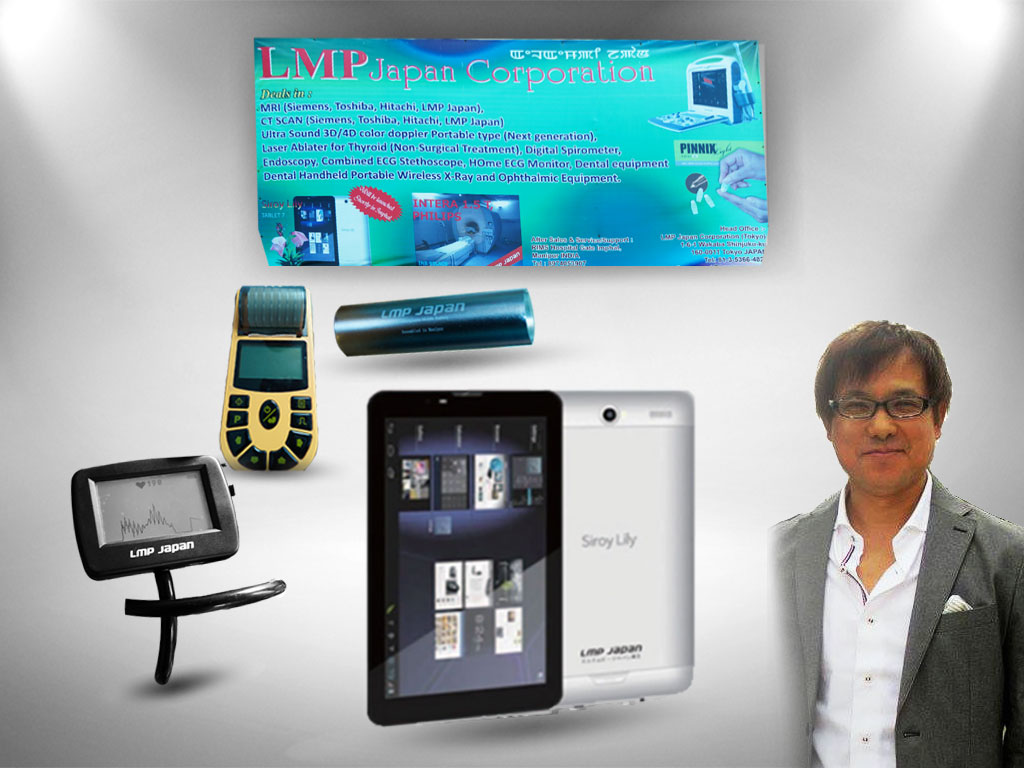 Codex of Switzerland a top world class set up – gives 300 ORP unit as purity mark for water. LMP Japan's water tester gives Ph value and also indicates dissolve oxygen content.
If the water contains less Dissolve oxygen it indicates high percentage of bacteria like E Coli and vice versa. When there is more bacteria it means that they have consume all the oxygen content in the water.
The simple water tester proves more valuable as it checks whether we are taking pure water for good health. Else it is hard to detect the purity of water. When people become aware of the simple testing equipment there will be a huge demand even in Manipur. And very soon it will be realized.
LMP Japan is making the latest design on Anemometer which India do not manufacture but procure from China. Bobo is studying the market and trying to push it in lower cost as India goes for affordable products. The company is yet to decide on the price but the equipment is ready to roll out.
Some plans in Manipur
Many distributors and agents have approach him during his recent visit to the State in the month of May – June.  He is also trying to set up a mobile assemble unit in Manipur.
Bobo is tying up with Sharp Company for ACOS screen. The company suggested him of setting up an assemble unit for Sharp Television in Manipur for distribution in India.
I always love to make things and distribute to the market than just retailing out product remark Bobo as he continued to speak that assembling Sharp TV will be good employment for many people living in Manipur and I am just thinking over if I could start, continued Bobo. He also justify that Manipur lacks no resource and there are many talents.
Lots of things is in his mind and the fact is things began to take shape and hope one fine day Bobo will make through all his thought out ventures for he believe in showing Manipur in good terms to the rest of the World. 
He is also planning to open a servicing center for Japanese products in terms of medical equipment's the Doctors of Manipur lists out for buying from the Japanese market. The service will bridge the gap of malfunctioning mode at the time of break down and maintenance unavailability with equipment parts for replacements made available from Japan in Manipur so that the State can have an access efficient and advance technology in Medicare.  The plan is not just for business but the contribution would satisfy me in great value said Bobo.
Northeast Market
Silchar is going to have a Siroy Lily store through one of Bobo's Manipuri friend who lived in Singapore and move to Chennai. His friend is eager to market in Arunachal Pradesh through his huge contacts. Bobo requested him to become a distributor for North East to which his friend readily agreed. Let me take the roleof manufacturing you take up the marketing part was the simple talk both friends shared.       
If we have a plant here in Manipur the cost factor will also be decrease and shipping will not be much of problem says Bobo.
The Demand is high we cannot give in time as it takes time to import the products from Japan. Reaching Delhi takes less time than Delhi to Imphal. A plant where 40 to 50 people can work and assemble the mobile will be of great help pointed out Bobo during his recent home visit. Besides he is getting lots of home support after the Siroy Lily Tablet was launched in the State.
Next Step
I have made all my products and we are marketing soon. We need to sort out which product to send out to distributors and agents in different Countries.
Early Days in Japan
I learnt Japanese. They know English but do not speak much. Next Olympic is in Tokyo so everyone is gearing up to learn English. Some of the company also started asking to speak in English. There is no family planning in Japan but they do not give birth too many. Lots of facility for a child born in education medicine and government gives lot of money but they do not give birth. They also eat fermented beans hawaijar. Fermented fish like phabow type. Fermented Bamboo shoots like Soibum and many other fermented foods. Napto is the Japanese word for hawaijar. They do not believe that we have hawaijar in Manipur saying how an Indian can eat Napto.
Message
"Manipur is small in State. We were merged in India, we are different and I want to show the excellence of Manipur to the rest of the World in good terms. In a Volunteers meet at Japan I used to make speech about Manipur using slide shows many a times to let them more knowledgeable about Manipur.
I think a lot about Manipur we do not have factory we are lacking industrial set up. Almost all of the things we are using are imported. When I visit the Indian Embassy at Japan, Manipur was not in the Indian map. Now we have map but Manipur is not written in the Map. So when I say I belong to Manipur they do not know. Perhaps it could be the reason why tourists turn up is less. So I always want to bring up the name of my State. It is almost the same case in India too. We are being asked if we are Chinese or Nepali.
It is a big challenge for me in my own venture to give a niche of Manipur for a grand recognition to the World and also to India starting from Siroy Lily Tablet. I wish to lift up name of Manipur so I put the name", says a concern Bobo.
"We had a meeting for branding our tablet mobile phone product. I being the CEO and founder suggested Siroy Lily to which my team inquired and I explained them about the flower found in Manipur and they were very happy with the name and that was how we gave the name Siroy Lily to our product.
I want to employ few Manipuri with the little capacity I have", says a humble Bobo who loves his native home despite staying far away.  
[ecwid widgets="productbrowser search minicart" categories_per_row="3″ grid="10,3″ list="60″ table="60″ default_category_id="21294227″ category_view="grid" search_view="list" minicart_layout="MiniAttachToProductBrowser"]