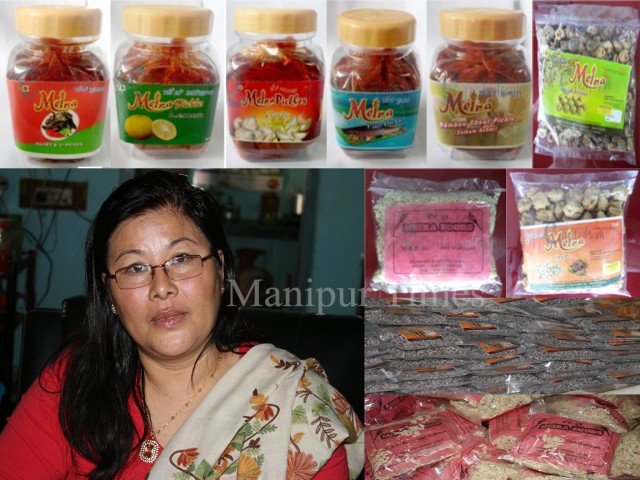 Meira Foods is a registered firm under the proprietorship of Hanjabam Shubhra Devi. It was founded in 2004.
Address: Brahmapur Aribam Leikai, Imphal
Business Connections:
Contact person :Hanjabam Shubhra Devi
Phone number: 98662285345
Email id: [email protected]
Website: https//meirafoods.com
Facebok page : Meira Foods
Webpage: https://manipurtimes.com/Meira-Foods
Available Products:
Pickles of bamboo shoot, soyabean, fish, chicken,U-Morok and ngari, ngari, chilli, mix-vegetable, mango, hawaijar, mushroom, garlic, lemon.
Candy varieties – amla, plum, wild apple, mango, ginger
Beson powder, soya dried, kabok, bori
Products available at a) Business Address b) Selected retailer shops c) Online
Shop online here
[ecwid widgets="productbrowser search minicart" categories_per_row="3″ grid="10,3″ list="60″ table="60″ default_category_id="21230848″ category_view="table" search_view="list" minicart_layout="MiniAttachToProductBrowser"]