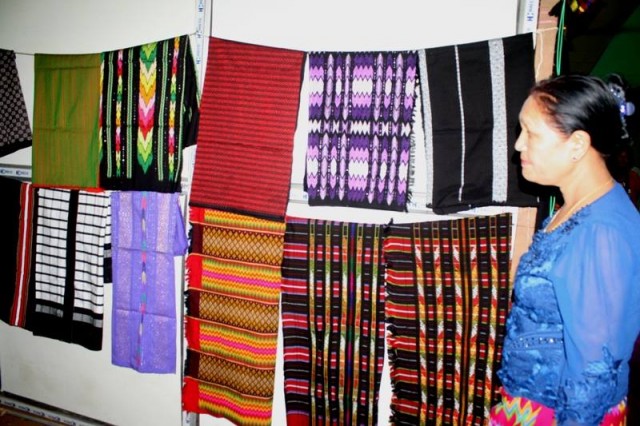 Woman handloom weavers from Churachandpur district showcase their finest skill in handloom craft under the banner New Lamka Handloom cluster at the ongoing Manipur industrial expo 2016 held at Lamboikhongnangkhong, Imphal west.
About 312 woman weavers of the New Lamka Handloom cluster weave traditional tribal fabrics belonging to Kuki-Chin-Mizo group. Festival revelers will find the traditional fabric of Thadou, Hmar, Simte, Mizo, Paite at their pavilion (stall no P-59) of the ongoing expo.
Lal Ro Mawi, proprietor of the handloom cluster is an Artisan weaveing varied traditional attires which are mainly worn by the women of Kuki chin Mizo group. She has been in the craft for 15 years and maintains her family income by weaving the Kuki traditional fabrics manually using Waist loom at her home.
"Khamtang", a Phanek attire worn by Kuki women is one of her finest handloom work woven with waist loom. She sells Khamtang attire at Rs 2000 to Rs 5000 according to different motifs embroidered in it. She said that Khamtang is mainly worn by girls and woman of Kuki community during religious festivals and merry making.